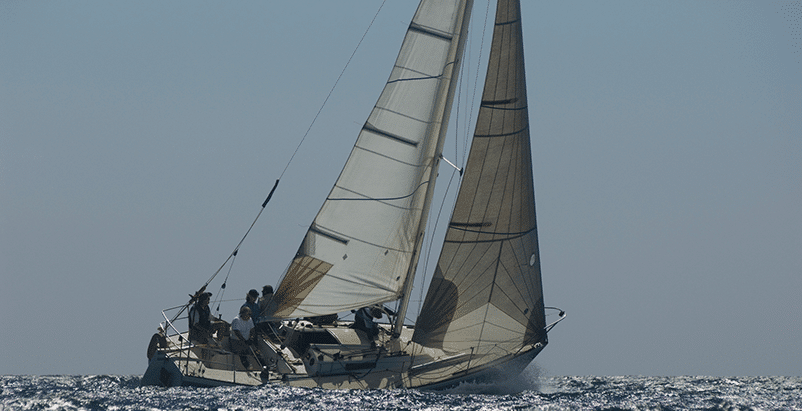 Chicago Boat Accident Lawyers
Holding parties liable when their negligence causes a boat to tip over or crash in Illinois
Boating accidents have many similarities, but also key differences, to motor vehicle accidents. The rules of operation are much different for boats than vehicles because there are no lanes of traffic. Boating accidents are bound by maritime law instead of traditional state and federal motor vehicle laws. Many accidents happen because the operator does not understand the rules of the waterway and does not have the proper training to handle a boat.
The Chicago boat accident attorneys at Gainsberg Law, P.C. help clients navigate the complexities of Illinois and federal boating laws. We understand what acts or omissions constitute negligence and what safety measures should be in place before the boat even begins traveling through any type of waterway. Our legal team understands how to prove how the boating accident happened and what steps the boat operators should have taken to avoid the accident. We represent personal injury victims and the families of anyone who died due to a boating accident.
Where do Chicago boating accidents happen?
Chicago is famous for its location along Lake Michigan. Lake Shore Drive runs along Lake Michigan's shoreline.
Chicago's many other waterways include:
The Chicago River
The Calumet River
The Cal-Sag Channel
Calumet River
Chicago River
The Chicago Sanitary & Ship Canal
The North Shore Channel
Why do boating accidents happen in Chicago?
Some of the many reasons why boating accidents happen on Chicago's waterways include:
Ejections due to operating the boat at an unsafe speed or handling a turn too fast
Not understanding the boat navigation rules
Not following the boat navigation rules
General operator inexperience
Improper management of waves
Accidents with other boats
Boats that malfunction due to poor design or bad workmanship
Striking a stationary object
Failing to operate near bridges correctly
Drunkenness
Too many people on the boat
An inability to handle poor weather
Failure to make sure the people on the boat are instructed to wear life jackets
What types of watercraft are involved in boating accidents in Chicago?
There are all types of boats from single-passenger kayaks to big steamboats that run in Chicago's waterways.
At Gainsberg Law, our Chicago boat accident lawyers handle boating accidents that involve:
Kayaks
Sailboats
Ferries
Canoes
Jet skis
Fishing boats
Cabin cruisers
Runabouts
Yachts
Ships
Houseboats
Riverboats
Recreational boats
Commercial boats
Who can be injured in a boating or watercraft accident near Chicago?
Our personal injury lawyers represent passengers, swimmers, and pedestrians who are injured in a Chicago boating accident. We represent the families of anyone who died in a boating accident.
We also represent boat passengers and pedestrians who were injured by an airboat, a tender boat, or other types of boats.
Additionally, we understand that those who are injured while working on a boat may have a separate claim for work injuries under the Federal Jones Act. The act mainly applies to commercial boats.
We handle all types of boating accidents including water-skiing accidents and capsizing accidents.
What laws and regulations govern boat operation in Chicago?
Illinois has numerous laws that regulate the safe operation of boats and personal watercraft (PWC). These laws govern registration, who can own a vessel, the equipment the boat must have, navigation rules, prohibitions against operating under the influence of alcohol or drugs, what steps to take if a boating accident does occur, driver-down flags, specific rules for personal watercraft, and specific rules for water-skiing.
Some rules of note include:
Persons between 10 and 12 can operate a motorized vessel with more than 10 hp, including a PWC, "only if they are accompanied by and under the direct control of a parent, a guardian, or a person at least 18 years old designated by the parent or guardian."
Persons between 12 and 18 years old can operate a motor vessel with more than 10 hp if they meet the parent, guardian, or designation test – or if they complete a boating safety course and possess a Boating Safety Certificate accepted by the Department of Natural Resources.
The required equipment includes personal floatation devices, fire extinguishers, backfire flame arrestors, ventilation systems, boat batteries, an engine cut-off switch, sound-producing devices, visual distress signal capacity, navigation lights, and other equipment.
In Illinois, the following are illegal:
Careless operation of a vessel
Reckless operation of a vessel
Overloading or overpowering a vessel
Operating in restricted or "No Wake" Areas
Riding on bows or gunwales
There are specific navigation rules. There are specific requirements for a boating accident, including preparing a written report and notifying the DNR in the event of injuries or deaths in a very specific period.
The statute of limitation for filing a boat injury claim in Illinois is generally two years. The best course of action is to contact our Chicago boat accident lawyers immediately.
Who is responsible for a Chicago boating accident?
At Gainsberg Law, we file personal injury claims against everyone who caused your boating accident or the death of a loved one. The defendants may include:
The operator of the boat or watercraft
The owner of the boat
An employer
A touring company
A company that rented you their boat
A manufacturer of a defective boat, boating equipment, or safety gear
In some cases, you may have a claim against the people who operated, the vessel owner, or had a duty of care – for the boat or watercraft you were on. In other cases, the people who operated, owned, or had a duty of care for another boat or watercraft may be liable.
What types of injuries do boating accident victims suffer?
When boating accidents happen, they're likely to be quite severe. Passengers may fall overboard or be run over. Fires and explosions may be catastrophic. Parasailers may fall from several hundred feet in the air. At Gainsberg Law, our boating accident lawyers have the experience and medical resources to handle the following types of injuries:
Fractures
Crush injuries, including internal bleeding and internal organ damage
Scarring and disfigurement
Other types of serious injuries
Tragically, many boating accidents involve someone drowning.
Do you have a boating accident lawyer near me?
The Chicago boating accident law office of Gainsberg Law is located at 77 W Washington Street, Suite 1215, right in downtown Chicago. While you cannot reach us by boat, there are two bus stops close by. Our Chicago personal injury lawyers conduct video conferences by appointment. We also speak with clients at a hospital if they are too immobile or ill to come to our Chicago office.
We've been fighting for accident victims for more than 20 years. We'll steer you through the litigation process.
Get help from a Chicago boat accident attorney for your injuries
We understand that victims may suffer hypothermia, may drown, and may suffer broken bones, muscle damage, and other types of injuries. The Chicago boat accident lawyers at Gainsberg Law work to get injured victims compensation for their medical bills, lost wages, and pain and suffering. To find out if you have a case, please call our office or take advantage of our contact form to schedule a free consultation. We're ready to help you get justice.
Related Articles