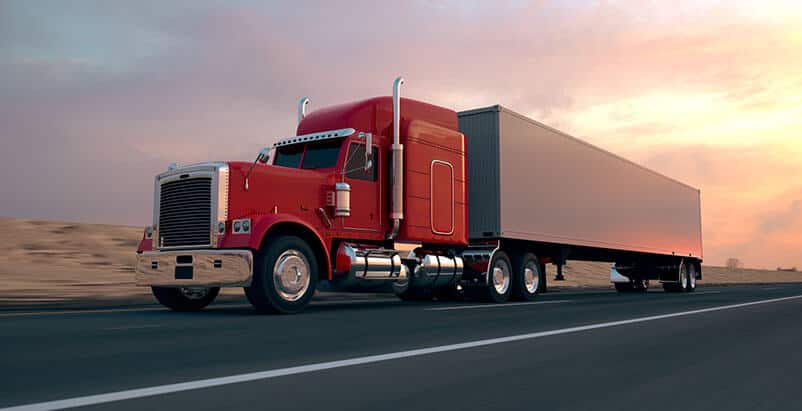 Successful Chicago Truck Accident Lawyers Representing People Hurt by Defective Truck Parts
Your advocate in Illinois against negligent truck part manufacturers, suppliers, and dealers
Trucks that break down due to faulty equipment or parts can cause serious or deadly injuries. The drivers and passengers in the truck may die or suffer catastrophic injuries. The occupants of other cars and motorcycles that collide with a truck whose brakes or steering fail can suffer broken bones, permanent injuries, and may even die.
The Chicago defective truck part attorneys at Gainsburg Law have the experience and knowledge to hold the companies that make and sell defective truck parts accountable for the injuries and fatalities they cause. The businesses that make the whole trucks or the parts of the truck have a duty to make sure the truck and the parts work as intended. Parts that don't work create an immediate danger to everyone on the road. When the truck or part causes anyone harm, Gainsberg Law helps the injured person get the recovery that justice demands.
How we hold truck part manufacturers and others accountable
In most truck accident cases, it is necessary to prove that the truck driver or the trucking company that owns the truck was negligent and that they failed to exercise reasonable care. When trucks or truck parts fail, our Chicago defective truck part lawyers bring claims for negligence against anyone who committed a wrong. We also bring claims against anyone who profited from the making or sale of the truck for breach of warranty.
Our most powerful remedy is to bring a product liability claim against anyone who designed, made, distributed, or sold the truck part. In a product liability claim, we do not have to prove fault. Our lawyers just need to show the truck part was defective and the defect is what caused the injuries.
Defects can occur in truck parts for many reasons, including:
Poor design that fails to consider the make and model of the truck and other factors
Improper manufacture, such as using non-quality parts
Poor instructions that don't properly explain how to install, use, and maintain the truck part
As part of our investigation, our lawyers also review if the truckers and truck companies inspected and repaired their vehicles in accordance with state and federal law.
Types of truck part defects
There are many parts of a truck that can be defective. Some defects are well-known because there have been product recalls or successful lawsuits. Common defects our Chicago product liability lawyers handle include:
Substandard truck tires, which can cause a blowout
Defective brakes
Bad trailer hitches
Transmission or engine failure
Electrical components that don't work
Subpar hydraulic and suspension lines
Lights and turn signals that don't function correctly
Cargo security devices that are inoperable
Virtually every part of the truck, if the part fails, can cause a serious or fatal accident. Our lawyers work with truck product experts to determine which part failed to operate correctly and why it failed.
Types of Cases We Handle
Our attorneys handle a variety of cases, including:
Distracted drivers
Drunk drivers
Poor maintenance and inspection
Inadequate training
Speak with an experienced Chicago defective truck part attorney today
When truck part defects cause you physical harm or cause a loved one to be killed, you need a caring, skilled Chicago truck defect attorney on your side. The manufacturers and truck part suppliers will have lawyers fighting for them, and you need an experienced advocate on your side. At Gainsberg law, our attorneys understand the anxieties you have about your health and the litigation process. We treat each client as if they were a member of our family. To get your case started, please call our office at 312-600-9585 or fill out our contact form to arrange to speak with one of our trusted lawyers.