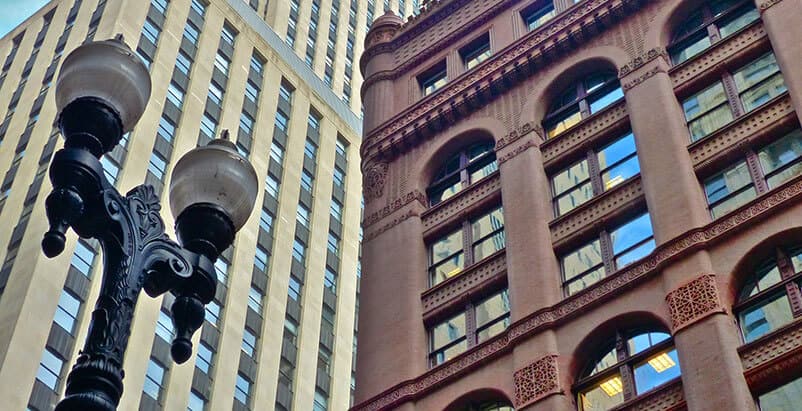 Chicago Premises Liability Attorneys Uphold Your Rights When Property Owners Fail to Keep Their Premises Safe
Holding businesses and homeowners responsible for their actions on behalf of Illinois injury victims
Every business that owns or leases an office or building has a duty to keep the inside and outside of the premises safe. Customers who buy food at a restaurant, visit a hospital or apartment complex, shop for merchandise, or just walk on the sidewalk have a right to expect that that the pavements and floors will be safe, that shelves are securely stocked, and that the lighting will allow them to see. Property owners have a duty to regularly inspect their properties for any conditions that might injure a consumer or someone who is legitimately passing by.
At Gainsberg Law, our Chicago premises liability attorneys understand what safety steps every business owner and homeowner must take. We review the building code laws that apply, the maintenance and repair records, and the physical layout of the property where you were injured. We advise clients on the steps they should take immediately after an accident. Our firm has a proven track record of success in property liability claims. We bring claims against the owners, lessees, repair companies, and any entity that failed its obligation to make you safe.
Premises liability basics
In Chicago and the neighboring areas, the ability to win a premises liability claim depends on several factors. Our attorneys will review:
Our Chicago premises liability lawyers investigate the cause of the fall by taking photographs, speaking with witnesses, reviewing lease and maintenance agreements, determining if prior complaints were made, and studying many other aspects of the property conditions and the responsibilities of the owners and tenants.
Types of premises liability cases
Injuries on the property of others happen for many reasons. A few common kinds of injuries are:
Premises liability law applies to government entities, industrial sites, construction sites, businesses that provide services, retailers, homeowners, and any person or entity that invites or allows people onto their property.
Results
$225,000.00 Settlement for Premises Liability Case at a Beauty Salon

A customer at a beauty salon sustained a cracked vertebra when a chair that she sat in collapsed. Case settled for $225,000.00.
Types of Cases We Handle
Some of the more serious types of injuries our firm handles are:
Professional legal services premises liability cases in Chicago
Delay can hurt your case. If you were injured while walking on the property of another or visiting someone's business or home, you may have the right to hold the owners and others accountable. If you wait too long, the property owner may fix the defect, making it harder to prove fault. Your memory and the memories of any witnesses may fade. For help now, please call 312-600-9585 or complete our contact form to speak with a Chicago premises liability attorney at Gainsberg Law.
Related Articles