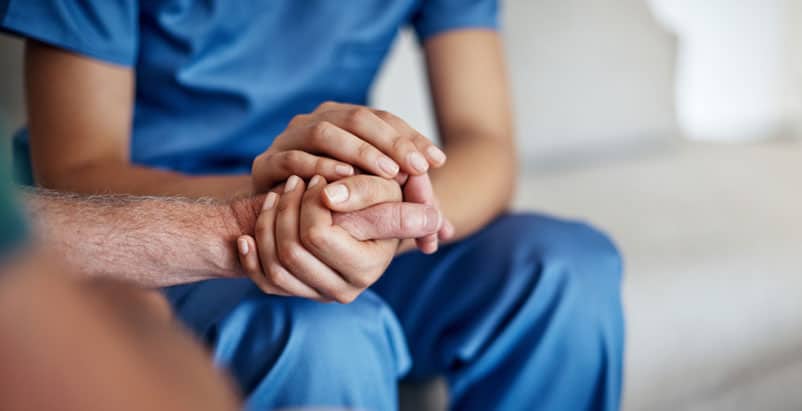 Caring Chicago Burn Injury Attorneys Representing Victims and Their Families
Advocating on behalf of burn injury victims throughout Chicago
Close to a half million people receive treatment for some time of burn injury yearly, according to the American Burn Association. 40,000 people are admitted to hospitals, many to hospital burn centers, for burn injuries each year. Many of the victims and patients were burned due to negligence, an accident, or because of a product malfunction.
At Gainsberg Law, our Chicago burn injury attorneys have the experience and skill to guide burn victims through this extremely difficult time. We begin our work by reviewing the medical treatment with the patient and family. Our firm analyzes the cause of the burns. When a fire or explosion was the cause, we often work with fire and product safety experts to determine what really happened. We demand payment for the physical pain, the severe emotional suffering, the costs of the surgeries and doctor visits, the scarring and disfigurement that many burn victims live with, and any lost income.
What are the types of burn injuries?
Burns are grouped by severity, or degrees. There are three main categories of burn injuries (though certain groups recognize four or even five). They include:
First-degree burns. This is the least severe level of a burn. The damage is only to the outer layer of the skin, and permanent scarring is uncommon. Sunburn is a common example.
Second-degree burns. The patient's outer layer (epidermis) and also the layer underneath (the dermis) are damaged. Blisters and scarring often accompany second-degree burns.
Third-degree burns. The deepest skin layer, the fat layer, and underlying tissue are damaged. Nerve damage, along with blisters and scarring, are common. Persons who suffer third-degree burns often have difficulty breathing, and could have trouble regulating their internal body temperature if the scarring covers a significant portion of their body.
Burn complications include scarring, blistering, and swelling. Infection is a strong possibility because the skin's protective barrier is destroyed. Other dangers include low blood volume that can risk heart function, low body temperatures that can risk hypothermia, and damage to bones and joints.
The treatment for the burn depends on the severity of the burn, how much skin was burned, the depth of the burn, and other factors. While creams and antibiotics can help with simple cases, serious cases often require skin grafts and multiple surgeries.
Many people who suffer burns find that coping with the emotional consequences of disfigurement can be just as painful as the physical pain.
Why do burn injuries occur?
Burns can be caused by fire, by exposure to chemicals or gas, by electricity, scalding water, and many other causes. Some of the causes of burns that may be caused by another person's negligence include:
Vehicle accidents. Any time any vehicle is involved in a collision there is a possibility the fuel tank will explode or create a leak, which can cause a fire. Gainsberg Law represents clients who are burned due to collisions involving cars, trucks, motorcycles, and every type of fuel-dependent vehicle.
Product malfunction. Every electrical product has the potential to cause a fire. Recently, even some smartphones have been shown to cause burn injuries.
Untended fires. Many fires are caused because someone was careless. Leaving flammable liquids around the house or work can cause a fire. Unattended stoves and fireplaces can start a fire. Our Chicago burn injury attorneys work with the fire department, the police, and others to determine whether negligence was a cause and who is responsible.
Intentional acts. Any deliberate act, such as arson, deserves to be punished. When burn injuries were intentional, our attorneys demand punitive damages in addition to the full compensation the law allows.
Burn injuries can also be caused by construction accidents, workplace accidents, tank explosions, and in many other ways. Whatever the cause of the injury, our attorneys are prepared to represent you.
Types of Cases We Handle
Some of the more serious types of injuries our firm handles are:
Get help by talking with a caring Chicago burn injury lawyer now
Burn injuries can be extremely difficult to cope with. Surgeries can be expensive, and the patient never really knows how well the surgery will go. Serious burn injury victims may lose the ability to use the part of the body that was burned. Cosmetic cures often aren't satisfying. At Gainsberg Law, a caring Chicago burn injury lawyer will guide you and your family through the complexities of the law, while working with your doctors to fully understand the depth of your medical problems. To discuss your case directly with a skilled attorney, please call us at 312-600-9585 or complete our contact form.