Potential Consequences of Severe Burn Injuries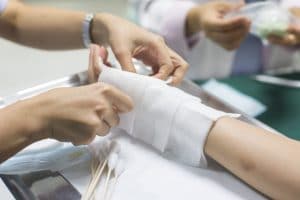 Certain burn injuries are severe enough to require extensive medical treatment, including skin grafting and surgeries. With these critical and sometimes catastrophic injuries, recovery is often slow, preventing victims from be able to work, at least in the immediate term. In some cases, victims are never able to return to work, or at least to their former employment. The physical, emotional, and financial toll of severe burn injuries can be extensive, not only affecting the victim, but his or her family as well.
Nearly 500,000 million burn injuries receive medical attention each year in the United States, according to the American Burn Association.
The effects of burn injuries
Infection risk is one of the major concerns when it comes to burn injuries and their consequences. The skin provides the human body with an important layer of defense against attack from microorganisms. When this layer is damaged from burn injuries, the risk of infection is elevated.
Severe burns often cause scarring and sometimes disfigurement. If these conditions are not treated quickly, they can grow into worse problems such as infection, dangerous blood loss, shock, tetanus, and even death. Chemical and electrical burns are particularly deadly in that they can inflict damage to internal organs with outward visible evidence.
Burns on certain parts of the body can cause more damage and harm than other parts. For instance, burns to the face, hands, feet, or groin area should be treated as quickly as possible.
With some severe burn injuries, surgery or skin grafts become necessary. These are often expensive and painful procedures. The possibility exists that even if a skin graft procedure goes well, the new skin grafted in may not survive, leading additional required medical treatment and pain for the victim that is only tempered with prescription medications. This is not to mention the emotional trauma caused by the visual appearance and pain of these injuries.
Dealing with and treating severe burn injuries can be a long-term and complicated endeavor, requiring ongoing and significant treatment in the future. An experience burn injury attorney can work with medical professionals who have specialization in treating burn injuries. An attorney can develop a plan to acquire the compensation necessary to cover the costs of burn injury treatments from the liable party.
Recovering damages due to a severe burn injury
Whether you sustained severe burns in a house fire, from a defective product, or in a car accident, you need experience Chicago burn injury attorneys to pursue the monetary compensation to which you are entitled.
The types of compensation you may have a right to recover for severe burn injuries include:
Lost wages/income
Medical costs (present and future)
Pain and suffering
Disability
Physical disfigurement
Emotional pain and distress
Damage to property
If a burn injury has taken the life of your loved one, you may also have the right to pursue on wrongful death claim on behalf of his or her estate.
At Gainsberg Law, our Chicago burn injury attorneys understand the consequences of these devastating injuries to victims and their families. When you have suffered burns from the negligent behavior of someone else, you need strong representation to recover the financial compensation you deserve. Let us help. Give us call today at 312.600.9585, or use our contact form to request a helpful and free consultation about your case.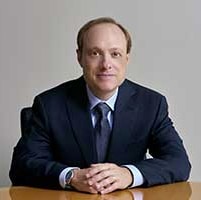 Neal S. Gainsberg has spent the last 20 years fighting to protect the rights of the injured in Chicago and throughout Illinois. From consumer rights and bankruptcy to catastrophic injuries and wrongful death, Mr. Gainsberg stands up to large corporations, insurance companies, creditors and hospital administrators to ensure that his clients' futures are safe and secure. Learn More