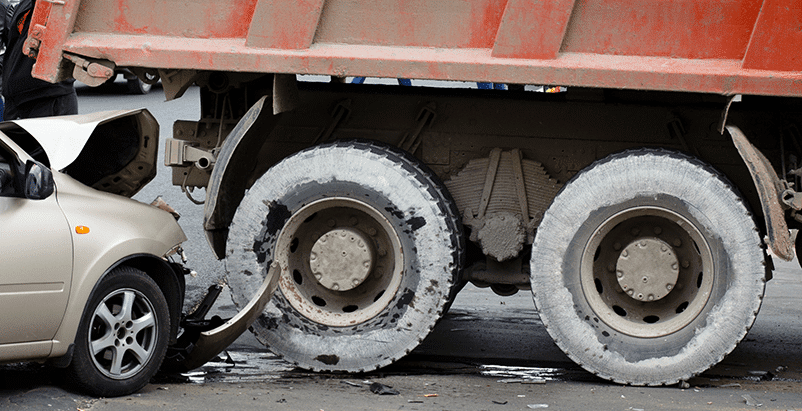 Chicago Truck Accident Lawyers Hold Reckless Drivers Accountable for Irresponsible Actions
Protecting the rights of Illinois injury victims
Reckless driving is more than just negligence. Everyone makes a mistake now and then, but there is simply no excuse for flagrantly ignoring local traffic laws or failing to consider the safety of passengers, the occupants of other cars, and innocent bystanders. Reckless driving encompasses a lot of activity that is simply inexcusable.
At Gainsberg Law, we work to hold reckless truck drivers accountable by demanding that they pay the full amount of damages the law allows. Damages for reckless driving include payment for all physical pain, emotional suffering, medical bills, and lost income. Reckless drivers should also pay punitive damages to deter them from ever disregarding the safety of others again. Sadly, reckless driving causes many fatalities too. Our Chicago truck accident lawyers file wrongful death claims on behalf of family members against reckless drivers, the trucking company, supervisors and any other responsible parties, for the devastation they cause.
Examples of reckless driving by truck drivers in Chicago
To determine if someone drove recklessly, a number of factors must be reviewed. These factors include the local laws that apply, the weather elements at the time of any accident, the conditions of the road, and the traffic conditions, to name just a few. Reckless driving includes:
Excessive speeding
Driving while intoxicated
Driving while under the influence of narcotics
Running a red light
Running through a stop sign
Merging without looking
Failing to use a turn signal
Tailgating
Road rage
Cutting another driver off
Failing to yield
Driver distraction, such as texting while driving
Someone can drive recklessly even when they follow the speed limit. For example, driving 55 mph when it there is a blizzard happening is simply not proper even if the road limit is 65 mph. Reckless driving also includes deliberately failing to obey any traffic law.
Types of Cases We Handle
Our attorneys handle a variety of cases, including:
Truck accidents and driver error
Distracted drivers
Drunk drivers
Poor maintenance and inspection
Inadequate training
When reckless driving causes death or physical harm, get justice
Our Chicago truck accident attorneys fight to hold reckless commercial drivers accountable. To get justice now, please make an appointment with one of our trusted attorneys. At Gainsberg Law, we understand what evidence is needed to prove reckless driving, and we work tirelessly to acquire that proof. You can reach our firm at 312-600-9585 to schedule time with a lawyer or use our contact form.