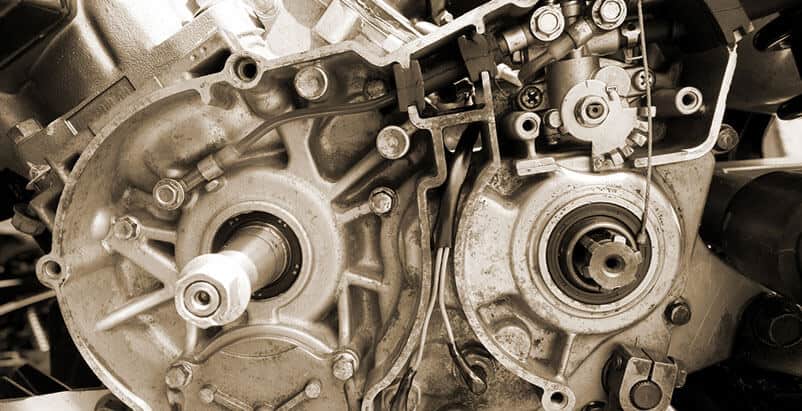 Persuasive Motorcycle Accident Lawyers Assist When Defective Parts Cause a Crash
Helping prove negligent manufacturers caused harm to our clients and their families throughout Illinois
Millions of motorcycles and motorcycle parts are manufactured each year. The companies that design and make these products make huge profits. Those profits come with a responsibility. The makers and sellers of motorcycles and motorcycle parts have an affirmative duty to make sure their products are safe. Manufacturers, distributors, and motorcycle retailers are in the best position to determine if the products are being properly built. They have access to engineers and product expert teams that can and should make sure when a motorcycle rider hits the brakes, steers the motorcycle, adjusts the throttle, or operates the vehicle in any way that the motorcycle does what a reasonable operator would expect it to do.
At Gainsberg Law, we understand the importance of offering comprehnsive representation to our clients during a difficult time. Our Chicago defective motorcycle part attorneys understand the requirements for holding the manufacturers and others accountable if they were negligent in the design or manufacture of the motorcycle. We're ready to stand by you when an auto accident led to serious and life-changing injuries.
The elements of product defect cases
Product liability lawsuits are based on proving a defect in the motorcycle itself or a part, such as a tire, a tube, a handlebar, or the steering column. There are generally three ways that that the motorcycle or part can have a defect:
Improper design. Blueprints and designs should consider how riders will use the motorcycle. Parts should work when activated. Parts should be designed so they are in the right position and conform with industry design standards. Parts should fit and work on specific types and sizes of motorcycles.
Faulty manufacture. Even when the motorcycle design parts (the metal, the electrical systems, the ignition system, etc.) are designed correctly, the motorcycle can be defective because it was built with cheap parts that wear out too easily, because the wires aren't connect properly, parts weren't soldered the right way, or for other reasons.
Poor instructions. Motorcycles come with instruction manuals. Motorcycle parts that are used by a motorcycle repair shop or sold to customers should come with a how-to guide. However, the instructions must work. If the instructions are not accurate, for example they cause burns when used, then companies who gave the wrong instructions can be held liable.
Product liability laws apply to all companies in the commercial supply chain. This includes the manufacturers, distributors, wholesalers, shippers, and sellers of the motorcycles and the motorcycle products.
A Chicago motorcycle product liability lawyer works with independent professionals to determine if the part was improperly designed, made, or if the instructions were in error. We also examine other if the advertising and marketing of the product was misleading.
Types of Cases We Handle
Our attorneys handle a variety of cases, including:
Distracted drivers
Hazardous roadways
Experienced counsel for Chicago motorcycle accident victims
Most defective parts cases are brought on three theories – products liability, breach of warranty, and negligence. The Chicago motorcycle defect attorneys at Gainsberg Law understand these complex legal theories. We are skilled at determining why the motorcycle crash happed and who should be held accountable. For professional, client-centered representation, call our office at 312-600-9585 or complete our contact form.