American Airlines and Boeing Co. Sued for Improperly Responding to a Fire Emergency before Takeoff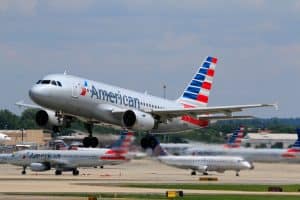 Law 360 reported, on February 28, 2018, that a passenger of an American Airlines plane manufactured by Boeing Co. recently brought a lawsuit in Cook County Circuit Court against the airlines and manufacturer for their poor handling of an airline emergency. While she was waiting for the plane to take off, the plane's right engine turbine caught fire. Latrice Nicks, the passenger, claimed that the flight attendants opened the evacuation doors prematurely and failed to give the passengers proper evacuation instructions. Chicago is the county seat of Cook County.
Passengers naturally panicked when they witnessed the "inferno-sized explosion" and felt the smoke which infiltrated the cabin. Passengers, fearing they would be burned alive or killed from the smoke, began doing whatever they could to escape.
The claims of the injured passenger
According to the lawsuit, video footage showed that the fire was extinguished quickly and that the injuries to passengers were minor. The female plaintiff claims that she has injuries, suffered pain and suffering, endured financial loss, and lost the ability to enjoy life's pleasures.
The passenger claims against the airline and passenger are based on:
The companies failed to properly advise and instruct the passengers and failed to provide assistance or protection
Breach of contract. The company failed to provide a safe experience for the paying customers
Strict liability. The turbine was defective and this defect caused her injuries. General Electric, the maker of the turbine, was also sued based on the product liability claim.
A second lawsuit makes similar claims including that the flight crew failed to move quickly to advise passengers – causing them to inhale the smoke. The plaintiff in the second case also claims that passengers were placed "under guard and police arrest without notice, warning or due cause," which caused them additional emotional suffering.
American Airlines defends the conduct of its crew. Boeing Co. declined comment.
The owners of the planes make large profits from their customers. They have a duty to their customers to make sure their premises, their airplanes, are safe. This duty includes understanding how to handle emergencies they should anticipate. At Gainsberg Law, our Chicago premises liability lawyers hold all wrongdoers accountable. We assert every theory of wrong Illinois law allows. To speak with a highly respected premises liability and airline negligence attorney, please phone us at 312-600-9585 or complete our contact form to schedule an appointment.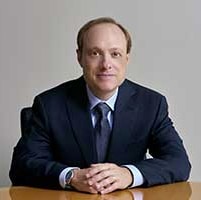 Neal S. Gainsberg has spent the last 20 years fighting to protect the rights of the injured in Chicago and throughout Illinois. From consumer rights and bankruptcy to catastrophic injuries and wrongful death, Mr. Gainsberg stands up to large corporations, insurance companies, creditors and hospital administrators to ensure that his clients' futures are safe and secure. Learn More