Falling Building Debris Leaves Wicker Park Woman in Critical Condition
A 22-year-old woman is in critical condition after being struck by a falling piece of building façade near the corner of North Milwaukee Avenue and North Ashland Avenue. Despite scaffolding in place around the building, a chunk of the façade managed to hit the woman in the head as she passed by. Debris also hit a passing car, but the driver sustained no injuries.
According to ABC 7, residents noticed that the building was starting to erode a few days earlier. Mike Serafin, who lives in the area, told the news station "Like four or five days ago, the facade of the building started eroding from the north side. I noticed that the sign, which was basically just bolted only into the facade itself, so as it was eroding it's a matter of time before it's gonna come down."
There's no information available yet about what caused the erosion, but let's talk about those façades for a minute, because the chances are good this was not a one-and-done scenario in Wicker Park.
Why Wicker Park's architecture may lead to greater numbers of injuries
A façade, which either comes from the French or Italian word for "face" (depending on which architecture site you believe), "is defined as the outside or all of the external faces of a building," acting as "the primary barrier against external weather elements that could damage the health of the structure, such as rain, snow, wind, frosts, sun, etc." In some cases, you actually need a permit to change or remove a façade from an older building.
And why does this matter? Because the 1200-block of Milwaukee Ave is the start of Wicker Park's Avenue District, which is designated as an historical district in Chicago. Some of those buildings have stood since the late 1800s, and many of the façades have been there since the 1920s:
The most predominant building type in the district is made up of three- to four-story commercial buildings with a single retail storefront at the street level and storage lofts or residential flats on the upper floor. [….] To maximize the expensive commercial real estate, these small buildings fill their entire lots, with common party walls shared between neighboring buildings and front facades pushed to the sidewalks….
The front facades of these small commercial buildings consist of two architecturally distinct components: a glazed storefront at street level, with upper stories clad in masonry with regular punched window openings. [….] Architectural embellishment on the upper portion of the facade consists of a variety of materials and forms including carved stone, molded brick, terra cotta, and corbelled brick masonry. Pressed metal cornices, dormers, turrets, and projecting bays are also a common architectural feature of many of the older commercial buildings of the district.
So what we have here are old buildings, largely made of brick and stone, with gaps between them; those gaps were smoothed over with more stone, brick, and terra cotta (clay), and held in place by iron.
But over time, even the best-made buildings will begin to erode; it's one of the reasons local groups are always raising money to protect historic buildings. In a city that sees an average of 36 inches of snow per year, has the 12th fastest wind speeds in the country (so much for that nickname), and has enough pigeons to spur one local artist to create dozens of murals in their honor, it is no wonder that the materials are starting to crumble. And if there has ever been internal damage to a building – fires, water damage, vermin – it can ruin the integrity of bricks, which in turn could affect the façades.
In short, this day has been a long time coming. The real story is why more people aren't at risk from these buildings every day.
Is there anything you can do if you're harmed by a crumbling Chicago building?
Yes, but it can be complicated.
Generally speaking, if you are harmed on someone else's property, you file a premises liability lawsuit. This is a type of personal injury lawsuit that says that a property owner or operator was negligent in some way, and that negligence caused you harm. The scaffolding around the building? It's a pretty good indication that someone knew there was an issue with the façade. Add that to anecdotal reports by area residents that they've noticed erosion, and it's safe to say the problem was apparent.
Now, if the building operator/owner puts scaffolding up and a person chooses to walk outside of it, the claim might be barred because the visitors were given fair warning that something was awry. However, a person may have a claim in this kind of scenario if:
No warnings are given (e.g., if there had been no scaffolding)
The scaffolding fails, and a person is hit by debris that falls through the protective barrier
The scaffolding does not extend the full length of the damaged area, meaning pedestrians are still at risk with nowhere to go
The complication arises because, again, this is an historic district. And that means that any work to be done in that area must be approved by Chicago's Department of Planning and Development, which is "responsible for reviewing proposed alterations to existing landmarks and districts, as well as proposed demolitions of structures considered to be historically or architecturally significant." So if the owner of the building with the eroding façade was denied a permit, then it may be the City of Chicago who is on the hook for any damages. If that is the case, then the process takes a completely different track.
All of us at Gainsberg Law are hoping for a speedy recovery for the young woman. We also hope that, if you are ever injured on someone else's property, you'll give us a call. Our Chicago personal injury attorneys are always ready to help. Please call 312-600-9585 or complete our contact form to schedule a free consultation today.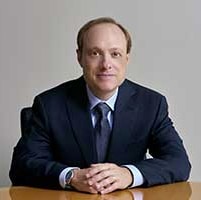 Neal S. Gainsberg has spent the last 20 years fighting to protect the rights of the injured in Chicago and throughout Illinois. From consumer rights and bankruptcy to catastrophic injuries and wrongful death, Mr. Gainsberg stands up to large corporations, insurance companies, creditors and hospital administrators to ensure that his clients' futures are safe and secure. Learn More