Amazon Workers Suffer Higher Work Related Injuries
Retail giant Amazon has had its fair share of time in the limelight when it comes to the conditions of their workers and warehouses. Unfortunately, it's drawn the attention for all the wrong reasons, with workers claiming long hours, impossibly difficult quotas, and even unsafe work conditions. Now, a new study has been released this year that shows that Amazon workers have been suffering twice the amount of injuries that rival companies do. With these many accidents happening in Amazon warehouses, it is important to understand your rights when it comes to workers' compensation, and how you can receive the money you deserve after suffering from a workplace accident. If workers' compensation doesn't cover what you need, it's important to contact a legal professional.
What's happening at Amazon?
In a study done by a coalition of labor unions called the Strategic Organizing Center (SOC), results showed that Amazon workers were getting injured at twice the rate of workers at competitor companies. The SOC stated that "there were 6.8 serious injuries for every 100 Amazon warehouse workers. That's more than twice the rate of all other employers in the warehouse industry, which had 3.3 serious injuries per 100 workers."
This certainly isn't the first time Amazon has made headlines. The New York Times wrote about the company in 2021, reporting on the desperate attempts they would try to get people to come to work during the height of the pandemic the previous year. The article expresses unsafe work practices that employees complained about during the height of the pandemic, and said that "a company run by the richest man on earth shouldn't force workers to choose between safety and a paycheck."
So perhaps it shouldn't surprise us that Amazon is finding themselves in hot water again concerning the safety of their employees. The study by SOC analyzed and explored data Amazon submitted to the Occupational Safety and Health Administration about its warehouses in 2021. In 2021, there were 38,300 total injuries reported by Amazon employees, which is up 20% from the year before. Most of the injuries were recorded as severe enough to be unable to perform their regular duties (and so relegated to light work), or that they could not work at all, which means lost time.
In the past, there have even been laws passed to try and curb Amazon's far-too-fast-paced work style. The California senate passed a bill called Warehouse Workers Protection Act, and "requires employers to disclose productivity quotas to employees and government agencies. It also prohibits employers from requiring warehouse employees to meet unsafe quotas that prevent them from taking state-mandated meal and rest breaks, or from using the bathroom."
Amazon shows efforts at trying to make the work environment for warehouse workers safer, and founder Jeff Bezos has said he wants to help. He stated that he wants to improve the vision for their employees' success. With a series of wellness plans launched by Amazon, they hope to cut safety incidents in the warehouses by 50% come 2025.
What injuries can you sustain at a warehouse?
Whether you slip and fall, something falls on you from a high shelf, you're hit or crushed by package-handling equipment, or your muscles and joints are strained far too much due to repetitive motions, there are many ways in which you can hurt yourself at a warehouse. Some of the injuries you could sustain include:
Strains and sprains
Broken bones
Traumatic amputation
Neck injuries
Perhaps the premises itself wasn't safe, the equipment defective, or protective gear wasn't provided; whatever it was that injured you while on the job can leave you in pain for weeks or even months. It can drain your finances when you're unable to work, even more so when your employer's benefits don't seem to be working correctly.
What can you do if you're hurt on the job in Chicago?
The New York Times article mentions story after story of workers being pressured to come back to work long before they were medically ready, whose benefits were stalling out, and Amazon provided no simple way for injured or COVID-sick employees to sort out any mistakes or problems with their workers' compensation. It was a chaotic mess to say the least.
"Amazon took steps unprecedented at the company to offer leniency, but then at times contradicted or ended them," the Times wrote.
[Employees] were told to take as much unpaid time off as they needed, then hit with mandatory overtime. When Amazon offered employees flexible personal leaves, the system handling them jammed, issuing a blizzard of job-abandonment notices to workers and sending staff scrambling to save them, according to human resources and warehouse employees.
These sorts of issues are not what you want to be dealing with when you're injured, and possibly losing money from being unable to work. Often, companies like Amazon will have attorneys and insurance to attempt to sweep your problems under the table, but if you are not getting the compensation you deserve, then you need to seek out a Chicago-based workers' compensation attorney. At Gainsberg Law, we work to ensure that you secure all the benefits you deserve. For an initial consultation, call us at 312-600-9585 or use our contact page. We have spent years helping workers in Chicago and Cook County.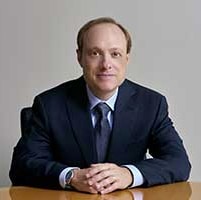 Neal S. Gainsberg has spent the last 20 years fighting to protect the rights of the injured in Chicago and throughout Illinois. From consumer rights and bankruptcy to catastrophic injuries and wrongful death, Mr. Gainsberg stands up to large corporations, insurance companies, creditors and hospital administrators to ensure that his clients' futures are safe and secure. Learn More