Are Concussions Different from TBIs?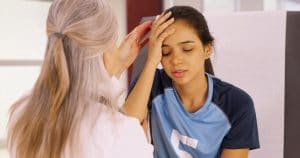 A brain injury, no matter what the cause or severity, is always serious. A traumatic brain injury (TBI) can have life-long repercussions. The victim may need around-the-clock care, lose his or her ability to speak or walk, or be unable to return to work. Some victims may recover (in part or in whole), but others are never the same again.
A concussion is sometimes called a mild traumatic brain injury (mTBI). Often, victims make a full recovery, though some may suffer permanent, though non-life-threatening, effects.
What leads to a traumatic brain injury?
A traumatic brain injury usually occurs when the head hits something too hard, such as the headrest of a  vehicle or even the ground. It can also be caused by being hit by a falling object or by an act of medical malpractice, like a neurosurgical error. Not all victims will recognize the significance of their injuries right away.
TBIs often lead to long-term or lifelong health problems. Some of them include:
Chronic headaches
Seizures
Light and/or sound sensitivity
Blurriness
Cognitive difficulties
Loss of memory
Loss of motor skills
Loss of control over bodily functions
Changes in personality
Changes in mood
While these are some of the primary symptoms of a traumatic brain injury, other symptoms can develop, too. Some victims may enter a permanent vegetative state, or die from their injuries. Many people are left unable to return to work, or the lives they once had.
What are the symptoms of a concussion?
A concussion can cause some serious health problems for an injured victim, but those symptoms are usually not life-threatening, and are usually temporary. They can include:
Headaches
Fatigue
Nausea/vomiting
Dizziness and/or balance problems
Light sensitive
Amnesia
Changes in personality
Recovering from a concussion can take some time. Those with a concussion may not be able to return to work for a while until the symptoms of the condition begin to subside.
Whether you have a concussion or traumatic brain injury, both types of injuries are serious enough to seek medical treatment. The level of care provided will depend on which condition you are diagnosed with, and which methods of treatment your physician believes will benefit you the most. You can also file a lawsuit against the person who is liable for your injuries. The liable party might have caused an accident that led to your injuries because of their own negligence.
Did you get into an accident that caused you to suffer from head injuries? Whether you have a concussion or a traumatic brain injury, speak with a Chicago personal injury attorney from Gainsberg Law. We are here to help, and we want to hear from you. Fill out our simple contact form or give us a call at 312-600-9585, and schedule your free consultation today.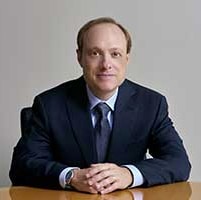 Neal S. Gainsberg has spent the last 20 years fighting to protect the rights of the injured in Chicago and throughout Illinois. From consumer rights and bankruptcy to catastrophic injuries and wrongful death, Mr. Gainsberg stands up to large corporations, insurance companies, creditors and hospital administrators to ensure that his clients' futures are safe and secure. Learn More