Back to School Tips for Chicago Students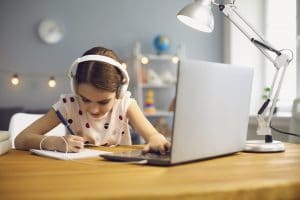 Chicago public school students will be taught remotely this fall 2020. The original hope was that students would attend schools in person two days a week and study remotely three days a week. The shift to remote learning is due to concerns about COVID-19 that were raised by teachers and parents.
The switch to remote learning, according to the Chicago Sun Times, was led by Chicago Mayor Lori Lightfoot. The directive to learn remotely extends through the first quarter which ends on November 5, 2020. The Chicago Public Schools (CPS) are now working to implement a better remote learning plan than the one that was used in the spring.
We know that this is a bit of a heated subject. On the one hand, it's safer to teach remotely as there currently no vaccine for COVID-19. In-person learning places teachers, administrators, and children at risk. Since the disease spreads easily, anyone living with the children, teachers, and administrators is also at risk.
On the other hand, there are a lot of drawbacks. Many children rely on school meal programs to ensure they eat healthy or eat at all. Many families don't have access to remote learning tools or to quality remote learning devices. Parents need to be at home with their children or find suitable day care – both of which can be difficult. Even when parents stay home, it can be difficult for both the parents and children to work together.
We don't have any "good" answers in terms of what's best for parents, students, and teachers – and this year is going to be hard for a lot of people. But if you're still struggling a bit during the first couple of weeks, there are some things you can try that could make it easier for you. A Los Angeles Times article profiled some of the remote learning issues and provided some recommendations:
Check with your school about the availability of laptop computers. If your child is changing schools, such as moving from a middle school to a high school, he/she will need to return the computer they have and obtain a new one – unless they have their own private computer.
Internet access. You'll need a wi-fi set up that is compatible with the one that the school runs. Some Internet providers are providing discounted or free services for families with students. Nationally, the nonprofits Everyone On and Human-I-T may help. Your school will likely have their own suggestions.
Setting up an email account. Children should probably have their own email accounts (separate from their parents). There are many email providers, such as Gmail, that provide accounts for free, if the school doesn't provide one for your child.
Zoom conferencing. Classrooms are run through Zoom and other similar programs that allow the student to see the teacher and classmates. The Zoom software can be loaded. Check with your school for free access logins and usage. Students do need to learn how to use Zoom to hear their teacher and classmates and to communicate.
Children should be encouraged to dress at home just like they would for school because other students and the teacher will see them. Dressing up also puts the student in a better frame of mind for learning.
Free meals. According to Chalkbeat, an educational resource, Chicago will have more than 450 school campuses where free meals are available. "The district's meal kits include three breakfasts and three lunches, ranging from bagels and yogurt to cheese pizzas, hamburgers, and sandwiches." Check with your school district/school to see if and how your children can get free meals. There may be places your child can go to get free meals. Alternatively, parents may be able to pick up free meals from school organizations. Community organizations may also offer free meals.
We know times are tough, but we want you to know that Gainsberg Law has your back. To discuss any health concerns due to an accident, call us at 312.600.9585 or use our contact form to make an appointment.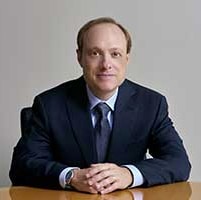 Neal S. Gainsberg has spent the last 20 years fighting to protect the rights of the injured in Chicago and throughout Illinois. From consumer rights and bankruptcy to catastrophic injuries and wrongful death, Mr. Gainsberg stands up to large corporations, insurance companies, creditors and hospital administrators to ensure that his clients' futures are safe and secure. Learn More