Broken Bones Can Lead to Personal Injury Claims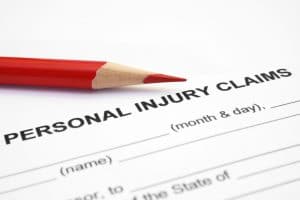 Ouch. Double ouch. Single fractures and compound fractures hurt. They hurt a lot! Broken bones are a common result of car accidents, slips and falls, workplace injuries, and other types of accidents. Victims often need emergency room care. Many victims may also need to treat with orthopedists, their general physician, physical therapists, and other health care providers. Many bone injuries heal. Some bone injuries don't heal fully or properly which can cause a lifetime of pain.
The specific types of treatment for bone fractures vary depending on the type of fracture, the location of the fracture, and the severity of the fracture. When the accidents are caused by negligent parties; the victims are entitled to compensation for their pain and suffering, medical bills, and lost income. Victims may also be entitled to damages for disfigurement and punitive damages – depending on the injury and how the accident occurred.
What are simple and compound bone fractures?
A simple bone fracture occurs when the broken or cracked bone doesn't penetrate the surface of the skin. Compound fractures do pierce the skin. Simple bone fractures are called closed fractures. Compound bone fractures are called open fractures.
What types of incidents lead to bones fractures?
Our bones are pretty strong – about as strong as stainless steel, but 3x lighter. It takes a lot of pressure to break a bone, but it's still a fairly common injury. That's because trauma is a leading cause of bone fractures. You can break a bone as a result of:
Falls from heights
Being hit by a falling object
Being crushed between two objects
Diving into a pool
While playing certain sports
When is someone else liable for your broken bones?
If your bone fractures are the result of someone else's negligence, you can make a claim for damages. The details of the accident or incident can affect what type or personal injury claim you file.
At Gainsberg Law P.C., our Chicago personal injury lawyers fully understand how severe your injuries are, the long-term medical care that you'll need, and the pain and suffering you're going through. For 20 years, we've developed a strong record of settling personal injury cases and obtaining just jury verdicts. We file negligence claims, product liability claims, premises liability cases, and other types of injury cases. To speak with an experienced respected lawyer, call us at 312.600.9585 or use our contact form to schedule an appointment.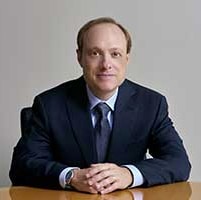 Neal S. Gainsberg has spent the last 20 years fighting to protect the rights of the injured in Chicago and throughout Illinois. From consumer rights and bankruptcy to catastrophic injuries and wrongful death, Mr. Gainsberg stands up to large corporations, insurance companies, creditors and hospital administrators to ensure that his clients' futures are safe and secure. Learn More