Can I File a Third-Party Lawsuit if I'm Collecting Workers' Comp?
If you are a worker who was injured on the job, you are entitled to what we know as workers' compensation benefits. That's a variety of benefits that you get through your employer, or through your employer's insurance company, that provides for your lost wages, provides you for payment for your medical bills, and provides you with a settlement for your injuries, based on the type of injuries you sustained on the job.
But you may have rights and claims against other parties that contributed or caused the workplace accident. These other parties could be other companies working at the site, workers of other employers working on the sites, property owners, other types of companies: a variety of different individuals or companies can be responsible for your workplace accidents.
If that happens, you may have a personal injury case against these other entities. You may have claims outside of your workers' compensation case. It is very important, if you are injured on a job site and you believe that somebody else besides your employer may be responsible for your injuries, to contact an attorney.
At Gainsberg Law, we handle work site accidents and injuries all the time. We make sure that not only you get the right benefits under the worker compensation laws, but that we hold the responsible parties liable for causing your workplace accident and injury. Please contact us either by email, or call us, or visit our website at GainsbergLaw.com. You can fill out our contact form, or call 312-600-9585 to schedule your free initial consultation at our Chicago office.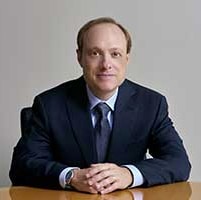 Neal S. Gainsberg has spent the last 20 years fighting to protect the rights of the injured in Chicago and throughout Illinois. From consumer rights and bankruptcy to catastrophic injuries and wrongful death, Mr. Gainsberg stands up to large corporations, insurance companies, creditors and hospital administrators to ensure that his clients' futures are safe and secure. Learn More