CDC Reports that Elderly Falls are Greatest Contributor to Record Number of Brain Injuries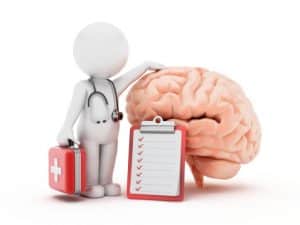 Falls can cause traumatic brain injury and death in elderly Americans. The U.S. Centers for Disease Control and Prevention (CDC) has published a study that found falls among the elderly are responsible for an increase in traumatic brain injuries. The research study analyzed data for TBI-related emergency department visits, hospitalizations and deaths (EDHD) in the United States between 2007 and 2013. Researchers found that there were about 2.8 million TBI-related hospitalization and deaths in the U.S. TBI was diagnosed in about 1.9 percent of the approximately 149 million total EDHDs that occurred in the U.S. in 2013. The highest observed rate of TBI was among those over 75 years of age, with males being diagnosed more than females and the most common cause of injury for all age groups included falls. The number and rate of TBI-related (EDHDs) increased in those older than 75 from 356.9 per 100,000 populations in 2007 to 454.4 in 2013 primarily due to falls.
Motor vehicle crashes had been the leading cause of TBI-related deaths in 2007, and the progress in preventing motor vehicle crashes has resulted in a decrease in the number of TBI-related hospitalizations and deaths between 2007 and 2013 from car accidents. However, during the same period, the number and rate of adult-related TBIs has increased significantly and researchers are unsure of why and they called for increased public health attention to the issue.
Preventing traumatic brain injury in the elderly
Prevention is the key to decreasing the incidence of TBI from falls in the elderly. The CDC has implemented an initiative called STEADI (Stopping Elderly Accidents Deaths and Injuries), which includes evidence-based interventions to help medical professionals to address their patients' fall risk and implement effective interventions.
The CDC has identified many of the things that can happen after an elderly person falls including the following:
In addition to traumatic brain injury and other head injuries, falls can cause writs, arm, ankle and hip fractures
After an elderly person falls, they may become increasingly afraid of falling again, so they limit their daily activities and become more sedentary. A person who is less active becomes weaker and increases their chances of falling again.
Factors that contribute to increased falling risk include:
Lower body weakness
Vitamin D deficiency
Difficulty walking and balancing
Use of certain medicines such as sedative or antidepressants can affect how steady a person is on their feet
Vision and depth perception problems
Tripping hazards in the home
(CDC)
Preventing falls in the elderly
Older adults can talk to their doctor about assessing their risk for falling and what they might do to mitigate that risk, whether they should take vitamin D supplements and review the medications they take that could contribute to their fall risk.
Do exercises that build strength and increase balance such as Yoga and Tai Chi.
Getting a vision check each year and updating prescriptions as needed.
Assess tripping hazards at home, install more lights or brighter lighting and install secure railings on stairs and grab bars beside the tub and toilet.
If an elderly person's fall is the result of negligence on the part of someone else, they may be able to take legal action against the responsible party and recover compensation for their injuries.
If you have sustained a serious brain injury because of the negligence of another, our experienced Chicago TBI attorneys at Gainsberg Law are here to help. You are encouraged to call 312.548.9019 or complete our contact form to schedule a case review today.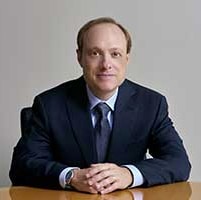 Neal S. Gainsberg has spent the last 20 years fighting to protect the rights of the injured in Chicago and throughout Illinois. From consumer rights and bankruptcy to catastrophic injuries and wrongful death, Mr. Gainsberg stands up to large corporations, insurance companies, creditors and hospital administrators to ensure that his clients' futures are safe and secure. Learn More