Chicago Motorcycle Safety Courses for Beginners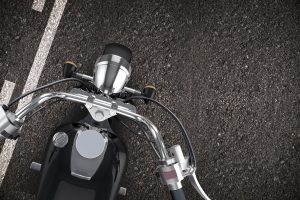 Many motorcycle safety courses are offered in and near Chicago. There are courses for beginners, drivers with some experience, and drivers who are highly skilled. Many of these courses are modeled on the courses designed and given by the Motorcycle Safety Foundation (MSF). According to the foundation, a standard beginner rider course includes eight to ten hours of classroom instruction and ten hours of hands-on instruction in a controlled, off-road environment. Typically, the course provider will provide the rider with a motorcycle and helmet, unless the rider uses his/her own equipment.
The classroom instruction covers how to use basic controls, the layout and parts of the motorcycle, and what it takes to become a responsible operator. The riding exercises include riding in a straight line, stopping, getting on the bike, shifting, turning, swerving, and learning how to handle emergency situations
Standard course instruction
The MSF course should cover the following topics:
Learning motorcycle basics

Inspection of the motorcycle before getting on it using the T-CLOCS system. T-CLOCS stands for Tires and Wheels, Controls, Lights and Electrical, Oil and Fluids, Chassis and Side stand. These are the parts of the motorcycle that should be inspected.
Identifying the major parts of the motorcycle and the key controls
Learning how to mount and dismount
Learning what good motorcycle posture is

Understanding and using the clutch friction zone for control
Learning how to start and stop the motorcycle by using the friction zone, the throttle and brakes
Being able to shift gears smoothly
Acquiring an ability to maneuver at low speeds and to handle the throttle and brakes in curves
Learning the skills of managing the handgrip press, handlebar movement, and adjusting and leaning the motorcycle
Getting the feel for navigating tight turns and braking without skidding
Observing a demonstration on the effects of speed on braking distance, understanding the braking parts, and developing strategies for driving in intersections
Learning how to maneuver in limited spaces
Learning how to stop in a curve without tipping the motorcycle over
Negotiating multiple curves and developing curve strategies
Being able to handle lane changes
Understanding how to swerve and how to handle obstacles in the road
The class usually ends with exercises that combine what you've learned. There's a final skills test to see if the driver can navigate through a cone weave, stop, turn from a stop, and handle other maneuvers. Students are evaluated for their classroom knowledge and riding skills.
Passing a motorcycle riding course has benefits in addition to knowledge. Successful completion of the course may reduce insurance premiums. If you pass the course, you may not need to pass the riding skills test when you apply for your motorcycle license.
Motorcycle accidents can change or end lives in an instant. Often, the accident happens because a driver was inexperienced. Motorcycle accidents also happen because car and truck drivers don't' look for motorcycles when they're driving. At Gainsberg Law, our Chicago motorcycle accident lawyers are dedicated to helping crash victims and families get justice. We take cases on a contingency fee basis. To get help now, please call us now at 312-600-9585 or use our contact form to make an appointment.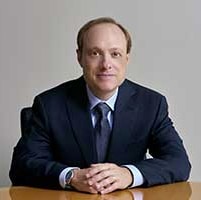 Neal S. Gainsberg has spent the last 20 years fighting to protect the rights of the injured in Chicago and throughout Illinois. From consumer rights and bankruptcy to catastrophic injuries and wrongful death, Mr. Gainsberg stands up to large corporations, insurance companies, creditors and hospital administrators to ensure that his clients' futures are safe and secure. Learn More