Getting the Support You Need When a Wrongful Amputation or Loss of Limb Changes Your Life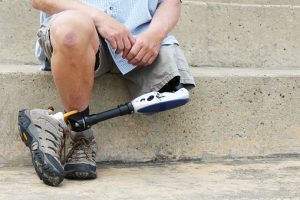 Losing an arm, leg, foot, toe, finger, or hand changes a person's life. Many people sadly lose a limb or body part or require amputation due to an auto accident, a product defect, a work site explosion, or for other reasons. Part of any damage award that we demand for our clients is getting the patient the necessary physical and emotional support they need. Physical support usually includes getting the right prosthetic device, if available, and learning to live with that prosthetic. The emotional support issues are often more complex and more difficult.
People who tragically lose a body part have to cope with:
Losing the ability to enjoy many of life's pleasures. This can include walking, eating, sleeping through the night, playing with children, being intimate with a spouse, getting dressed, enjoying sports, and other activities. With luck, many amputees can learn to recoup or relearn many of these losses through counseling and learning.
How they see themselves and how others see them. Even though they may feel like it, amputees are not alone. There are currently about two million Americans who have lost one or more body parts. It is important for someone who has recently been injured to know that they are still the same person as before the accident and that there are other people who understand.
Possibly losing the ability to work. Some amputees can no longer do the type of work they did before the accident or act of negligence altered their lives. Many people who can work suffer a loss in pay because they can't quite to do the job in the same way they did when they had their limb or body part.
Many amputees also have to cope with phantom limb pain, the risk of infection, and the possible need for further surgeries. Depression is common for many amputees.
Services for Chicago amputees
There are many organizations that seek to help amputees and the families and friends of amputees to lead happy and product lives. One national organization is The Amputee Coalition. The stated mission of this organization is "To reach out to and empower people affected by limb loss to achieve their full potential through education, support and advocacy, and to promote limb loss prevention." The organization works to help amputees understand that they are not alone and to help them live with the loss.
Amputees can enter their location, such as Chicago, Illinois, on the support group network page to find a list of local organizations. There's a resource page where amputees and others can learn more about their particular type of medical condition and about many related issues, such as healthy eating, pain management, and working with your prosthetist.
One local organization is the Chicago Area Amputees, which helps people in the northwest Chicago metro area. The main web page references this quote by James Baldwin: "Not everything that is faced can be changed, but nothing can be changed until it is faced." The group has regular support meetings where everyone is welcome. Their goals are to help the amputees feel safe about expressing their concerns.
Get the help you need if an accident caused you or a loved one to lose a limb
There is help for amputees. There are many organizations, professional services, and local residents who are able and willing to help you restart your life. For legal guidance and to learn about available resources, please call the Chicago personal injury attorneys at Gainsberg Law. You can reach us at 312-600-9585 or complete our contact form for an appointment.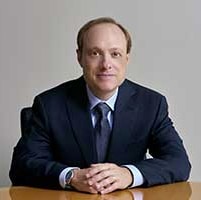 Neal S. Gainsberg has spent the last 20 years fighting to protect the rights of the injured in Chicago and throughout Illinois. From consumer rights and bankruptcy to catastrophic injuries and wrongful death, Mr. Gainsberg stands up to large corporations, insurance companies, creditors and hospital administrators to ensure that his clients' futures are safe and secure. Learn More