Hospices Are Failing Patients and Going Unpunished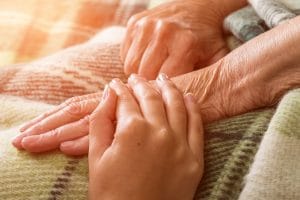 In July 2019 the Inspector General of the U.S. Department of Health and Human Services (OIG) released a report on the state of the hospice industry which details examples of patient harm and admonishes Medicare for weak oversight and enforcement. The report recommends that Medicare impose stronger safeguards "to protect Medicare hospice beneficiaries from harm."
A story in the Washington Post reports on one example of patient harm documented by a Missouri state health inspector who found a "deep, poorly treated pressure wound on the patient's tailbone, apparent pain that caused grimacing and  – in a crisis requiring a trip to the emergency room – a 'maggot infestation' where the feeding tube entered his abdomen." The hospice facility did not dispute the IGs findings, but it did not agree with them, either. Other than outlining what it will do to improve the supervision and assessment of patients, the facility did not face any disciplinary consequences.
A story about the IG's hospice report on NBCNews.com reported that more than 300 hospice facilities out of the 4,563 in the survey between 2012 and 2016 were considered poor performers. Erin Bliss, an assistant inspector general at HHS, said "Those numbers are surprising and frankly, they're unacceptable." The report found that more than 80 percent of the facilities had at least one deficiency, most had multiple deficiencies and one in five had a serious deficiency.
What to do if you witness neglect or abuse in a hospice setting
The U.S. Department of Health and Human Service Office of the Inspector General (OIG) Has published a flyer called, Know Your Rights, Take Action, which has lots of actionable information about finding hospice care, and how to take action when you become aware of poor care.
If you witness a crime taking place, dial 911 or call your local law enforcement
If you need to report a public health emergency after regular business hours, on holidays or weekends, contact the Illinois Emergency Management Agency at: 217-782-7860
The central complaint registry for the Illinois department of health: 800-252-4343
Adult Protective Services (APS) 24-hour hotline: 1-866-800-1409 or (TTY) 1-888-206-1327
If you or a loved one has been harmed because of abuse or neglect in a nursing home or in a hospice care setting, after you have reported it to local authorities, you may wish to consult with a Chicago serious personal injury attorney right away to discover your rights.
Here at Gainsberg Law, our compassionate Chicago serious personal injury attorneys are here to fight for your right to recover compensation when you have been injured because of someone else's negligence. You are welcome to call 312-600-9585 or fill out our contact form.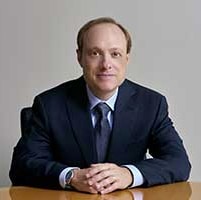 Neal S. Gainsberg has spent the last 20 years fighting to protect the rights of the injured in Chicago and throughout Illinois. From consumer rights and bankruptcy to catastrophic injuries and wrongful death, Mr. Gainsberg stands up to large corporations, insurance companies, creditors and hospital administrators to ensure that his clients' futures are safe and secure. Learn More