Injury Claims From Snowplow Accidents in Chicago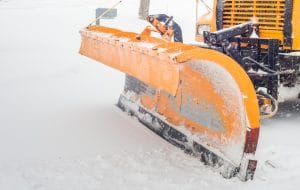 Every motorist – from passenger vehicle drivers to truck drivers and bus drivers – understand how important it is to keep the roadways clear when it snows. Some drivers even begin to feel a sense of relief when they see snowplows on the road beginning to salt the roads.
However, as a driver, have you ever thought about what would happen if you were to collide with one of those snowplows? What would the damage look like? How could a collision with a snowplow even happen? Who would be held liable for the accident?
Because snowplows weigh four times the average weight of a motor vehicle and contain tire chains, it is no surprise that a collision with a snowplow creates significant damage to a car. The fastest speed that a snowplow can travel is 35 miles per hour. Due to impatience, drivers may try to pass a snowplow, not even realizing that the conditions of the road are better behind the plow.
Some of the hazards waiting for drivers who pass snowplows involve icy roads, oncoming vehicles, or other snowplows. When a driver attempts to pass a snowplow, he or she can fail to account for how far the plow actually is from their vehicle and could swipe or "clip" the snowplow. This can lead to the driver hitting the blade of the plow, losing control, and getting pushed off of the road.
What are some common causes of snowplow accidents?
One of the common causes of snowplow accidents is low visibility from poor weather conditions. Snowplow drivers are constantly operating their vehicles in conditions that limit their visibility; even when the snowplow is stopped, visibility can remain restricted. Another common cause of snowplow accidents is impaired or intoxicated drivers.
Even without the weather, snowplow drivers are still working under stressful conditions. They work 12-hour shifts, and as a result, they can be tired, overworked, and easily distracted. Snowplow drivers may abuse substances in an effort to stay awake and work their shifts.
Another common cause of snowplow accidents is the inattention of drivers and pedestrians. When a motorist attempts to pass a snowplow, which is never a good idea, the driver is at risk of clipping the blade of the large plow found in front of the truck. Even if drivers remain behind a snowplow, drivers can have an accident if they are following too closely behind the snowplow.
A snowplow can throw debris like snow or ice around the vehicle, limiting the driver's visibility and jamming up the vehicle's tires. Pedestrians can also become victims of snowplow accidents when sidewalks and paths are blocked by snow and pedestrians have to walk on roadways as a result. Pedestrians can also fall victim to slip and fall accidents when blocked drains begin to accumulate large amounts of ice or water on sidewalk curbs.
Who can be held liable in a snowplow accident?
Even though a majority of snowplow accidents are caused by the careless actions of a motorist, the actions of the snowplow driver can also contribute to a serious crash. The long shifts snowplow drivers work can cause them to become drowsy and distracted while working.
If the snowplow driver is driving while intoxicated or operating a snowplow with faulty equipment, these factors can also make them liable for an accident. However, the liability of a snowplow accident depends on the entity that owns and operates the plow. Some private companies own and operate snowplows, and others are owned and operated by state agencies. A victim of a snowplow accident, depending on the circumstances, has the option of filing a claim against the city, the private company, or even the snowplow driver.
Tips on avoiding snowplow accidents this winter
Drivers can avoid accidents by maintaining as much distance as possible between themselves and snowplows when traveling. It is always better to follow behind a snowplow than attempt to pass it. Drivers want to allow the snowplow to do its job, regardless of how slow the snowplow is traveling.
When coming into contact with a plow, drivers want to make sure that they are following a safe distance behind it. Following a safe distance behind a snowplow helps a driver react accordingly in case a snowplow needs to suddenly stop or swerve in another direction.
Another action drivers can take is to maximize their visibility on the road. Reduced visibility is one of the leading causes of snowplow accidents because of poor weather conditions and the vehicle's height. To assist the snowplow driver, other motorists, and remain visible regardless of weather conditions, drivers need to make sure that their headlights are turned on and that their entire vehicle is cleared of snow and ice before driving.
For pedestrians, exercising caution and testing a surface before walking can help to avoid any snowplow or slip and fall accidents. Wearing non-slip footwear and using available support like handrails, walls, and other stable objects can also assist pedestrians and improve stability when walking through ice or snow.
Don't delay after you're injured in an accident. If you wait too long to speak with an experienced Chicago personal injury lawyer, you may have a harder time proving your case. The physical evidence of the accident can disappear. The memories of witnesses can fade. To move forward and present the best case possible, please reach out today. Gainsberg Law P.C. is ready to help you fight for justice. Call us at 312-600-9585 or complete a contact form to schedule a consultation.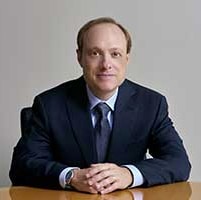 Neal S. Gainsberg has spent the last 20 years fighting to protect the rights of the injured in Chicago and throughout Illinois. From consumer rights and bankruptcy to catastrophic injuries and wrongful death, Mr. Gainsberg stands up to large corporations, insurance companies, creditors and hospital administrators to ensure that his clients' futures are safe and secure. Learn More