Motorcycle Fatalities Are Increasing in Illinois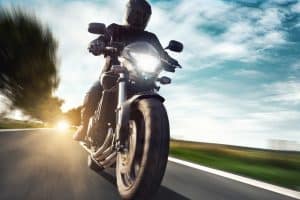 As the weather warms up in the spring, we are all familiar with the often sudden appearance of motorcycles on the roadways. With motorcyclists joining the stream of traffic, there is also the increased risk of motorcyclists encountering threats that can lead to crashes, injuries, and even death.
The Insurance Information Institute reports that motorcyclists face greater vulnerabilities on the road and risk for injury or death in a car crash than occupants of other vehicles, such as cars, trucks, vans, and buses.
Polaris Indian model motorcycles recalled after starting themselves
A strange type of motorcycle vulnerability recently became evident when Polaris, an American motorcycle conglomerate, recalled its Indian model vehicle due to a defect that caused the motorcycle to start by itself. More than 3,000 of the Indian models were recalled for this problem.
Apparently, the cause involved corrosion inside of the motorcycle's starter switch. The engine simply fired up if the electric key FOB was close enough to the corroded starter switch. Although no injuries were reported from the issue to date, such an issue could potentially lead to disastrous consequences, including injuries or death.
Motorcycle deaths increase over the previous three years
There has been an alarming trend of increasing deaths in recent years due to motorcycle crashes.
Kelsea Gurski of IDOT stated, "some things we've noticed are an increase in number of motorcycle fatalities. Last year in February, it was warm enough for motorcyclists to be out on the road already."
The Illinois Department of Transportation (IDOT) reports that 158 motorcyclists lost their lives in crashes in 2017. That is four more fatalities than in 2016 and 40 more deaths than in 2014.
Illinois has not ignored the problem of motorcycle deaths over time. The State began a campaign called "Start Seeing Motorcycles" and also designated the month of May as Motorcycle Awareness Month. The campaign is designed to motivate drivers to stay aware and look out for motorcycles on the road. Additional campaigns started by Illinois include "Gear Up – Ride Smart" and "Ride Legal in Illinois" designed to encourage motorcyclists to ride safely and have the correct classification.
Wearing a helmet is not required in Illinois
The State of Illinois is only one of few states in the country that does not mandate motorcyclists or their passengers to wear safety helmets. Regardless of the present law, it has been demonstrated that wearing a helmet reduces the risk for injury and saves lives. According to estimates made by the National Highway Traffic Safety Administration (NHTSA), 1,859 motorcyclists' lives were saved in 2016 due to wearing a helmet. The agency also estimated that an additional 802 lives could have been saved if they had worn a helmet.
Motorcycle crashes can occur for various reasons, including the negligence of other drivers on the roadway or the negligence of local governments failing to maintain safe road conditions. Regardless of the reason, if you have suffered an injury in a motorcycle crash due to the negligence of another party, our Chciago legal team at Gainsberg Law can investigate your case, determine liability, and fight on your behalf to recover the financial compensation to which you are entitled for your losses. To set up a free initial appointment about your case, call us now at 312-600-9585 or complete our contact form.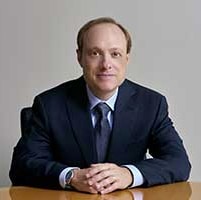 Neal S. Gainsberg has spent the last 20 years fighting to protect the rights of the injured in Chicago and throughout Illinois. From consumer rights and bankruptcy to catastrophic injuries and wrongful death, Mr. Gainsberg stands up to large corporations, insurance companies, creditors and hospital administrators to ensure that his clients' futures are safe and secure. Learn More