When Nursing Home Negligence Results in Wrongful Death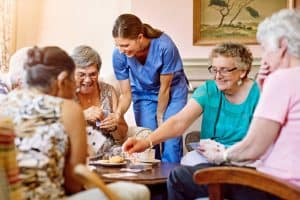 Families place a lot of trust in the nursing homes and facilities that provide care for their elderly and infirmed loved ones. They rightfully expect that their family members will be treated with the utmost respect and cared for in an adequate manner. When these expectations are not met, the results can be traumatic and even fatal. Not only can the negligence of a nursing home and its staff members lead to physical injury, it can also result in the tragedy of a wrongful death.
Wrongful death from abuse and neglect
Wrongful death is a fatality that is caused by the reckless or negligent actions of another. Skilled Chicago wrongful death attorneys understand that, when these cases involve nursing homes, the death may result from various causes, including:
Physical abuse. Unfortunately, nursing home residents are not immune to the atrocities of physical abuse and assault. Poor hiring practices and inadequate supervision may lead to a situation where staff members cause physical harm to the people they are supposed to protect. In the most egregious instances, the abuse of a staff member may result in the wrongful death of a resident. When this occurs, the facility may be liable for its failure to properly staff and supervise the responsible worker.
Neglect. Nursing home residents require adequate, and sometimes constant, supervision to ensure their safety. Unfortunately, staff members may neglect to provide a necessary level of care, with tragic results. For example, a resident with dementia may become confused and wander away from the nursing home into traffic. If he is killed by an oncoming vehicle, the family may have a viable wrongful death claim against the nursing home facility.
Medication and treatment errors. Residents of nursing homes often require strict nutrition and medication regimens in order to maintain their health. Even a single medication or treatment error can end the life of a resident. Whether carried out by a nurse who administers the wrong medication, or a staff member who forgets a patient's allergy, these types of mistakes can have fatal consequences.
Each of these deadly dangers are preventable. Nursing homes are responsible for hiring employees who are fit and reasonably capable of handling their job responsibilities. When the administration fails to conduct adequate background checks or to properly supervise staff members, they place residents at risk of injury and death.
If you have lost a loved one because of the negligence of another person, the attorneys of Gainsberg Law, P.C. are ready and able to fight for the rights of your family. Call us today at 312-600-9585, or fill out our contact form for a free consultation about your legal options.
Related Articles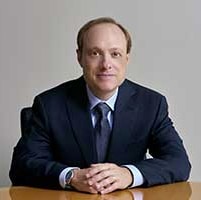 Neal S. Gainsberg has spent the last 20 years fighting to protect the rights of the injured in Chicago and throughout Illinois. From consumer rights and bankruptcy to catastrophic injuries and wrongful death, Mr. Gainsberg stands up to large corporations, insurance companies, creditors and hospital administrators to ensure that his clients' futures are safe and secure. Learn More