A Primer on Motorcycle Laws for Riders in Illinois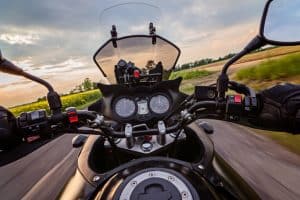 Laws governing the operation of motorcycles on the roadways vary from state to state. Failure to understand the motorcycle laws Illinois can lead to traffic tickets, as well as motorcycle crashes and injuries. What follows is a short tutorial for staying legal on your motorcycle in Illinois.
Drivers of passenger cars, trucks, SUVs, and motorcycles all have common laws they are required to obey on the roadways in the state of Illinois. However, there are specific laws that address motorcycles and their riders. Failing to adhere to these laws can put you on the line for:
Added points to your driver's license
Costly tickets
Possible loss of your driver's license (with previously committed traffic offenses)
A jump in your insurance rates
Follow these laws and avoid legal consequences
Considering the above consequences, as a motorcycle rider, it's important that you remain aware of what Illinois requires as stipulated in its vehicle code. Here are some of the safety regulations you should know:
Riders must wear eye protection, regardless of age. Protection may be informal glasses, goggles, or windshield or windscreen. (Illinois Vehicle Code, Sec. 11-1404)
Lane-splitting (maneuvering between two lanes of traffic to pass vehicles) is not permitted (Illinois Vehicle Code, 11-703)
Daytime headlights must be on at all times (Illinois Vehicle Code, Sec. 12-1201(a))
Handlebars must be present below the height of the rider's head (Illinois Vehicle Code, Sec. 11-1403(c))
Footrests (Illinois Vehicle Code, Sec. 11-1405) and passenger seats (Illinois Vehicle Code, Sec. 11-1403(a)) are required when passengers (regardless of age) ride on motorcycles
A right or left side mirror is required (Illinois Vehicle Code, Sec. 12-102)
Mufflers are required, but they must not be modified to increase noise levels (Illinois Vehicle Code, Sec. 12-602)
Helmet speakers are permitted for communication purposes only
Minimum motorcycle insurance coverage in Illinois
Motorcycle riders in Illinois are required to carry liability insurance that covers, at a minimum:
Bodily injury coverage – $20,000 per injured person – $40,000 for all persons injured
Property damage coverage – $15,000
Illinois motorcycle laws may be updated at any time. Therefore, it's important for riders to stay on top of the latest changes in order to remain compliant with the law, avoid traffic tickets, and employ best practices on the road to minimize the risk of accidents.
Motorcycle crashes and injuries can be devastating. If you are suffering in the wake of a motorcycle wreck that has left you with great loss physically, and even financially, we can help. Our attorneys at Gainsberg Law understand how the insurance industry works. We have extensive experience achieving success for our clients, helping them recover the compensation they need in order to achieve a full recovery. With strong advocacy supporting you all the way, we can work hard to help you achieve a favorable outcome with your claim. To schedule a free, no obligation appointment at our Chicago office, complete our contact form or call us today at 312-600-9585.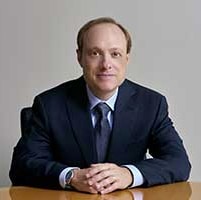 Neal S. Gainsberg has spent the last 20 years fighting to protect the rights of the injured in Chicago and throughout Illinois. From consumer rights and bankruptcy to catastrophic injuries and wrongful death, Mr. Gainsberg stands up to large corporations, insurance companies, creditors and hospital administrators to ensure that his clients' futures are safe and secure. Learn More