Sad but True: Brain Injuries During Surgery are Often Preventable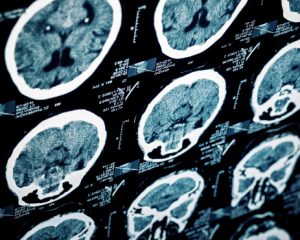 Anytime someone is having surgery, there is a little bit if anxiety to be had. When you're having surgery on your brain or spinal cord, the apprehension can be doubly affecting. Medical malpractice can result in brain injuries due to oxygen or blood loss, diagnosis failures, heart or cardiac issues that affect brain function, errors in pain management, anesthesia issues, and many other ways.
When a patient has a brain injury, the family is affected most adversely. What once was a healthy individual, might now be a person that needs around-the-clock care, handicap accessibility, expensive medications, and other situations that could be stressful for family members and the patient. After an error in surgery that results in a brain injury, you or your family need to seek adequate representation from a Chicago brain injury lawyer.
Types of brain injury claims from surgery
There are many things that can go wrong in a surgical context, and most of these will, unfortunately, have lasting deleterious effects on the patient. Common brain injury claims that result from surgical errors include:
Short-term or long-term memory loss
Headaches, migraines, or cluster migraines
Slurred speech or loss of ability to speak
Blurred vision or blindness
Neuropathy or loss of feeling
Personality changes and emotional regulation issues
Swelling of the brain
Spinal cord injuries
Loss of movement
Difficulty breathing
Whether you or a loved one has undergone mild brain injury or traumatic brain injury as a result of surgical error, it will be necessary to retain counsel to advocate for you in a medical malpractice suit.
Brain injuries during surgery are sadly often preventable. Medical personnel should be well staffed and present during every surgical procedure. Often, brain injuries could be circumvented with adequate medical care and compliance. It is devastating to think of the number of surgeries that do not have to end in tragedy. Adequate equipment, trained surgeons and surgical nurses, and good working conditions are all necessary in order to avoid preventable brain injuries during a procedure.
If you or a loved one has been the victim of traumatic brain or spinal cord injury due to a preventable condition or error in surgery, you deserve fair restitution and compensation for your condition, medical bills, and losses therein. Compassionate Chicago brain and spinal cord injury lawyers will be necessary, and at Gainsberg Law, P.C., we specialize in individualized representation and treating our clients like family. Your life has likely changed forever, and you do not have to undergo the financial strains of that alone. We are committed to helping you hold accountable any responsible parties. For a complimentary consultation, call 312-600-9585 or contact us today.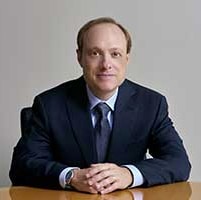 Neal S. Gainsberg has spent the last 20 years fighting to protect the rights of the injured in Chicago and throughout Illinois. From consumer rights and bankruptcy to catastrophic injuries and wrongful death, Mr. Gainsberg stands up to large corporations, insurance companies, creditors and hospital administrators to ensure that his clients' futures are safe and secure. Learn More