Senate Approves Extended Work Comp Benefits for Illinois First Responders & Essential Workers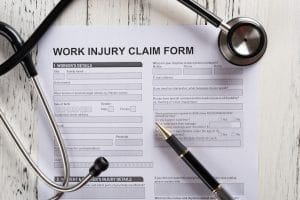 Chicago residents rely on first responders such as the police, firefighters, ambulance drivers, and EMT personnel when emergencies occur. The work of essential workers helps the rest of the community stay home or stay isolated during the COVID-19 pandemic. It's only just and fair that these workers who are helping to save lives and are taking health risks are treated fairly.
The Illinois Senate agrees, it seems, and approved an extension of protection measures for first responders and essential workers. The original law, passed in the spring of 2020, allowed first responders and essential workers the right to file for workers' compensation benefits if they developed COVID-19 during their employment. Without the passage of this law, these responders and workers would have to prove that their illness was an occupational illness.
The Senate has extended those rights for another six months.
According to State Senator Bill Cunningham, "This law was a fair compromise that protects workers without unduly burdening businesses." The law encourages employers to provide protection for their employees – but recognizes that not every worker can be protected from COVID-19. Unprotected workers can file for workers' compensation benefits which pay their medical bills and about 2/3 of their average weekly wage.
The extension also "increases the recovery period for certain injured public employees, and provides death benefits to qualifying police workers and firefighters who die from the disease while in the line of duty.
The Senate bill will need to be approved by the Illinois House of Representatives and signed by the Governor to become official law.
Non-essential workers can still be denied coverage
Unfortunately, there is no law that covers workers who aren't first responders or essential workers. Workers who contract COVID-19 will have to prove that their illness is an "occupational illness." These claims will be decided on a case-by-case basis. Proving an illness is work-related is difficult – especially if it's possible the worker could have obtained the illness away from home.
At Gainsberg Law P.C., we are strong advocates for the dedicated workers who are helping to protect us during the pandemic, and all workers who are trying to earn a living during these difficult times. We are keeping current with the changes to the Illinois workers' compensation laws and COVID-19 pandemic laws. To discuss any work-related accident or occupational illness, call our Chicago workers' compensation lawyers at 312.600.9585 or use our contact form to schedule an appointment.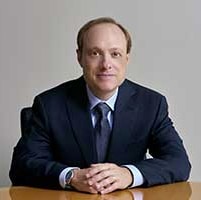 Neal S. Gainsberg has spent the last 20 years fighting to protect the rights of the injured in Chicago and throughout Illinois. From consumer rights and bankruptcy to catastrophic injuries and wrongful death, Mr. Gainsberg stands up to large corporations, insurance companies, creditors and hospital administrators to ensure that his clients' futures are safe and secure. Learn More