The Types of Protective Gear Should Motorcycle Riders Use
There's no guarantee that wearing the right equipment will save the life of a motorcycle rider or prevent injuries. But wearing the right clothing and gear can lessen the impact of a collision and hopefully make injuries less severe. Motorcycle drivers and passengers don't have the protection of a hood of a car or the front of a truck when an accident happens. In most crashes, the riders fall straight to the ground or they're thrown into another vehicle.
The European Union and other countries mandate that riders wear specific clothing. In the United States, many states only require that helmets and protective eye-gear be worn. Illinois is not one of those states. Chicago motorcycle riders are not required to wear a helmet. Advocates of helmet laws believe that wearing helmets saves lives. Opponents argue that people should have the liberty to choose whether they wear one.
Types of safety clothing and equipment
Safety helmets generally consist of a hard shell that spreads the impact over a wide area and an energy-absorbing layer (usually made of polystyrene foam) that helps reduce injury to the brain and skull. The three types of helmets are:
Full-face. This helmet is made to protect the skull, the lower jaw, and the face
Open-face. This helmet type is designed to protect everything but the face
Flip-face. Riders who wear this kind of helmet are hoping to combine the safety of a full-face helmet with the ability to talk and the freedom an open-face helmet provides
Safety organizations suggest that bright-colored helmets be worn to increase visibility.
Other types of protective items include:
Many riders wear a strong, thick leather jacket, pants, or suit to cushion the blow of impact. Some leathers are lighter and resist tearing better than others. While many riders choose leathers based on a fashion choice, WWII bomber classics, for example, other riders put a priority on leathers that are comfortable yet tough. Many jackets are made of cordura or Kevlar. Kangaroo leather is becoming a popular choice. Newer leathers have armour on the shoulder, elbows, and other places. These leathers are made of carbon fiber, titanium, polymers, and other substances. A more recent addition is to wear a jacket that has an airbag system which inflates on impact.
Good boots protect the feet and ankles. Quality boots should absorb energy. They should also help the rider grip the road and keep the rider's feet on the motorcycle pegs.
Most motorcycle gloves are made of leather. Many have gauntlets which help with cold weather and protect the wrists of the driver and passenger.
Eye goggles ae worn to reduce the exposure to dust, debris, and wind. They're also designed to protect riders from UV rays and to help riders see when its foggy.
Many motorcycle riders die or suffer life-changing injuries when a crash occurs. At Gainsberg Law, our Chicago lawyers have strong track record of success in holding responsible drivers and car owners accountable. We bring wrongful death actions on behalf of family survivors and personal injury cases on behalf of victim. For clear compassionate legal counsel, please call us at 312-600-9585 or reach us through our contact form. We take motorcycle accident cases on a contingency fee basis.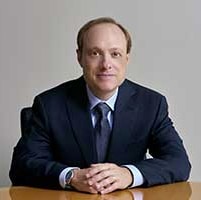 Neal S. Gainsberg has spent the last 20 years fighting to protect the rights of the injured in Chicago and throughout Illinois. From consumer rights and bankruptcy to catastrophic injuries and wrongful death, Mr. Gainsberg stands up to large corporations, insurance companies, creditors and hospital administrators to ensure that his clients' futures are safe and secure. Learn More