Two Motorcycle Riders in McHenry County Killed in Wreck with a Minivan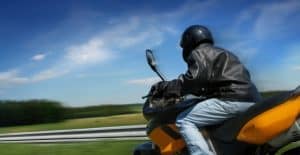 The Chicago Tribune reported that two motorcycle riders, a man and a woman, were killed when their motorcycle struck a minivan. The McHenry County Sheriff's Office announced that the crash happened around 8:00 pm at the intersection of Charles J. Miller Road and River Road. The collision occurred near Moraine Hills State Park.
The driver of the motorcycle, a 2017 Harley Davidson, was a 49-year-old man; the woman was 42 years old. Heading north on River Road, the driver of a 2014 Chrysler minivan failed to yield to the motorcycle at the intersection, subsequently causing the accident.
Why motorcycle accidents are so dangerous
Head-on collisions between two cars, and even two trucks, are often deadly or result in serious injuries. When cars are going in opposite directions, their speeds combine to create huge physical impacts.
The difference between trucks, cars, and minivans from motorcycles is that four-wheel vehicle passengers can survive a crash because these vehicles offer protections that a motorcycle does not. Larger vehicles have a hood, a roof, and trunks that absorb the force of a collision. When a motorcycle hits another vehicle, these protections are absent. In almost all cases, the motorcycle riders immediately strike the asphalt. When riders fall at high speeds, death is often the result.
The rights of the families of the accident victims
The families of the man and woman who were killed have the right to sue the minivan driver. The family members who can be awarded damages include any spouses, children, and parents. Experienced Chicago motorcycle accident lawyers would demand compensation for:
The pain and suffering of the family members
The loss of support the man and woman would have provided their relatives
The loss of guidance the motorcycle riders would have given to family members
The funeral and burial expenses should also be reimbursed.
At Gainsberg Law P.C., our Chicago motorcycle accident lawyers understand why motorcycle accidents happen. Often, as in this case, the four-wheel driver fails to look out for the motorcycle. Skilled lawyers understand how to prove liability and how to convince a jury that the damages are long-lasting and traumatic. To speak with our lawyers, you can phone us at 312-600-9585 or use our contact form. We take cases on a contingency fee basis.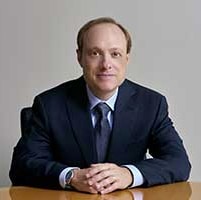 Neal S. Gainsberg has spent the last 20 years fighting to protect the rights of the injured in Chicago and throughout Illinois. From consumer rights and bankruptcy to catastrophic injuries and wrongful death, Mr. Gainsberg stands up to large corporations, insurance companies, creditors and hospital administrators to ensure that his clients' futures are safe and secure. Learn More