Understanding Federal vs Illinois State Workers' Compensation
As with all states across the county, injured workers are entitled to obtain medical benefits, lost wages, and other damages. Illinois allows workers' compensation claims to be filed and paid without the need to prove fault. Many employers will push employees to get back to work as soon as possible and disregard their doctors' orders.
This can not only lead to the injury getting worse but a workers compensation claim denial. You have rights under state and federal workers' compensation programs. While you will want to get back to work, you need to ensure it is safe for you to do so and that your rights are protected by a Chicago workers' compensation attorney.
Federal Employees' Compensation Program (FECA)
This federal program provides workers' compensation benefits to federal civilian employees. You must be a federal civilian employee or the survivor of a federal employee who has died as a result of a workplace accident. You will be entitled to receive medical benefits, retraining assistance, and monetary compensation.
Federal Employers' Liability Act (FELA)
If you are a railroad worker this program is intended to protect your rights when you are injured in the workplace. Railroads often run between states, and this means the federal government needs to have some regulations. This is a fault-based system and that means it must be proven that the railroad company was at fault or partially at fault for the injury. While this is a federal program, workers may be entitled to state benefits depending on the circumstances of their claim.
What is the Jones Act?
This program is aimed at protecting seamen who are injured. Since these Americans work out at sea, there are no federal or state programs that cover their workplace injuries, because the open seas don't belong to any given country or state. The Jones Act allows them to file a lawsuit against their employer for any injuries sustained during their employment. They must prove that there was negligence present and this negligence led to their injury.
Longshore and Harbor Workers' Compensation Act (LHWCA)
This is another federal law in place that helps injured workers who are at sea. The focus is on workers who become disabled from their injuries. The jurisdiction covers not only United States waters, but also loading and unloading docks, as well as injuries sustained while repairing or building a sea vessel. Injuries that are covered are hearing loss and occupational diseases. Workers who can be covered include:
Shipbreakers
Shipbuilders
Longshore workers
Ship-repairers
Harbor construction workers
Illinois' workers' compensation program
There are a number of benefits or damages you may be entitled to when you successfully file a claim with the help of a Chicago workers' compensation attorney. Injured workers are typically eligible to receive 2/3 of their average weekly wage. It is not 100% due to the stipulation of not having to prove fault in order to obtain benefits. Wages are paid until it is safe for the employee to return to work.
You are also entitled to payment for all medical bills related to the injury. This includes surgeries, doctor's visits, medical devices, and prescriptions. Even if a person returns to work but requires additional medical devices, they will continue to be paid. Lastly, if there is a need for rehabilitation or vocational training, this may also be paid for. This may be required if the injury was so extensive that the employee cannot return to their duties and needs to find a new role.
How to file a workers' compensation claim in Chicago
When you are injured on the job, there are a few steps you will need to take to file for workers' compensation. The steps are:
Seek medical attention
Notify your employer
Document your injuries and get witness information
Be in communication with your employer about your status
Check the status of your claim
Contact a Chicago workers compensation attorney
These steps are crucial to filing a successful claim. Your claim can be denied if it is not accurately documented and reported. Without the right legal representation, your employer's insurance company may try to lower your settlement amount or even deny you any benefits.
Who is eligible for workers compensation?
Employees who have sustained an injury while on the job are generally entitled to workers' compensation. If you are classified as an independent contractor you may not be eligible for benefits. In order to ensure you are protected, it is in your best interest to speak with a Chicago workers' compensation attorney as soon as possible after suffering an injury on the job.
What is the statute of limitations for a workers' compensation claim?
As with most injury cases, there are strict time frames in which you will have to file a claim. FECA, FELA, and Jones Act claims all have a three-year statute of limitations. (If you're suing the government, you have up to two years.) The LHWCA, however, has a much shorter statute for injury and death claims: only one year for a claim, and you have to report your injury within 30 days.
In Illinois, you have 45 days to report an injury to your employer; occupational illnesses, by necessity, do not have this time frame. You have three years from the date of your injury to file a claim for benefits. If you received disability pay or your medical bills were paid for, even partially, you have two years from the last payment to file a claim.
When you have been injured on the job, it can be difficult to know what to do next. You may not want to file a claim for fear that your employer can retaliate against you. They cannot, and this should not deter you from obtaining legal representation. Contact Gainsberg Law P.C. at 312-600-9585, or complete our contact form to schedule a free consultation with a Chicago workers' compensation attorney. We can help.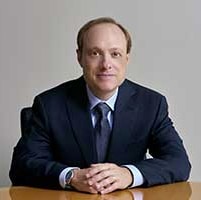 Neal S. Gainsberg has spent the last 20 years fighting to protect the rights of the injured in Chicago and throughout Illinois. From consumer rights and bankruptcy to catastrophic injuries and wrongful death, Mr. Gainsberg stands up to large corporations, insurance companies, creditors and hospital administrators to ensure that his clients' futures are safe and secure. Learn More