Why Restaurant Work Leads to Numerous Workers' Compensation Claims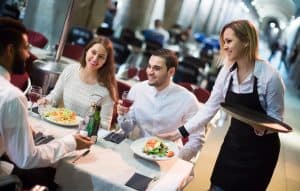 Most restaurant workers work tough hours with low pay. Customers are often demanding. Adding to the difficulty with serving or preparing food is that injuries are a constant risk. According to AmTrust Financial, a workers' compensation insurer, there are many causes of food service work injuries.
It is not necessary for the worker to prove the restaurant was responsible for their pain. If a worker is an employee and is hurt while doing his/her job, then the worker is entitled to compensation for necessary medical treatment. Workers who can't do their job can generally claim 2/3 of their average weekly wages during the time they can't work.
AmTrust's findings on food service injuries
The AmTrust report looked at which accidents and incidents lead to injuries the most, and which injuries are the most severe. This is what they found:
Slips and falls. This type of injury can happen when a worker falls due to coffee, water, toast, or any object on the floor. Workers can slip and fall if they bump into each other too. These injuries cost employers 4.5 times more, on average, than other restaurant work injuries.
Punctures, cuts, and scrapes. Food preparers constantly dice and slice. When they're tired or rushed, they often can damage their hands.
Chefs and anyone responsible for preparing the food can easily be burned when they touch a stove. Baristas who serve hot coffee and hot tea can scald their arms if the beverages spill.
Back and spine injuries. Restaurant workers who unload the shipments of the various food types can easily pull a muscle, tear a ligament, or damage their discs. Lifting trays with too many items can acute and chronic back pain.
Repetitive stress injuries. Food servers can damage their wrists and other parts of their anatomy be repeating the same motions multiple in times in a shift, hundreds of shifts in a year.
One of the more dangerous roles food service employees play has nothing to do with food OR service. Indeed, it's the regular "housekeeping" jobs that pose a risk. Floors need to be mopped. Appliances need to be cleaned. Pots and dishes need to be scoured. These clean-up activities can also can restaurant workers to injure a finger, a hand, a back, or other body parts, requiring time off from work.
Other findings from AmTrust include:
On average, restaurant workers need 30 days to recuperate before they can return to their job.
Restaurant workers work tend to work longer hours in the summer.
"BBQ restaurants have the highest days lost for all restaurant types with an average of 65.9 days out."
"Hernias caused by lifting required an average of 392 days of lost time, with ruptured shoulder(s) the next leading contributor at 335 days to return to work."
Workers can be injured falling on ice and snow in the parking lot or loose mats and rugs.
Barista wrist injuries
"Cafés and coffee shops account for 45% of lost time from work compared to other restaurant types," AmTrust reports.
The biggest danger for coffee shop servers isn't the hot spills; it's wrist injuries. Wrist injuries at coffee shops are so common, there's a name for the injury – Barista Wrist.  AmTrust recommends the following ergonomic tips:
"Automatic tampers or alternatively–designed tampers (such as a flat, handle-less design) are available for baristas and can reduce muscle soreness, wrist strain and fatigue caused by awkward hand positions as they exert force through their wrists, forearms, elbows and back."
Keep objects within easy reach
Work at the proper counter height
Use correct posture
At Gainsberg Law, our Chicago workers' compensation lawyers fight to get all your medical bills paid and the wages you're entitle to. Injured workers should not be forced back to work until they have healed. If they need to work with medical restrictions, the employer should obey those restrictions. Restaurant workers need every dollar of income they're entitled to. Our lawyers have been helping injured workers in Illinois get their full compensation. For help with any type of work injury claim or illness, please phone us at 312-600-9585 or fill out our contact form to make an appointment.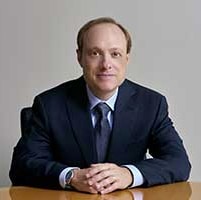 Attorney Neal Gainsberg has spent the last 20+ years fighting to protect the rights of the injured in Chicago and throughout Illinois. For dedicated legal help with a personal injury, car accident, or wrongful death matter, contact Gainsberg Law in Chicago for a free consultation.