Will Chicago Motorcycle Riders Be Able to Buy Electric Motorcycles Soon?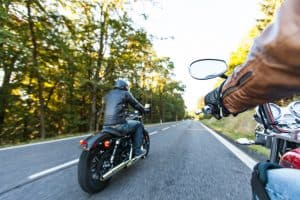 A story in the Chicago Tribune reported that motorcycle manufacturer Harley-Davidson is devoting financial and technical resources to building electric motorcycles by 2020. Harley Davidson, based in Wisconsin, is hoping that its design of electric motorcycle will offset recent losses due to decreased sales. Harley Davidson is not the only company losing money on the current modes. Worldwide, motorcycle sales are down 9.6 percent. The decline rate in the United States is 11.1 percent.
Matt Levatich, the Chief Executive of Harley-Davidson claims that while the electric motorcycle market is just beginning, that investors should be excited about how these new vehicles will increase business opportunities. One model, called Livewire, that Harley Davidson demonstrated in 2014, can go from zero to 60 mph in just under four seconds.
Other companies such as Zero Motorcycles and Alta in California, BMW's motorcycles based in Germany, and Energica, based in Italy, already have electronic motorcycles in production.
The advantages and disadvantages of electric motorcycles
The trend in building electric motorcycles follows the rising manufacture of electric cars. Those who favor electric vehicles of any type argue that:
Electric cars are better for the environment because they don't use carbon fuels
Buyers may be entitled to government subsidies
Electricity is cheaper than buying gasoline
Increasing popularity is creating a wide variety of choices
They're cheaper to maintain because the engines don't need to be constantly lubricated
They're much quieter than fuel-driven motorcycles and cars
The downside of electric motorcycles and other vehicles are:
The upfront cost is usually higher
There aren't enough places yet to charge your vehicle while it's on the road
The charges aren't strong enough yet to allow drivers to go fast or drive long distances
It can take hours to charge an electric motorcycle as opposed to minutes for a fuel-based motorcycle
The batteries will need to be replaced several times during the use of the vehicle
There are also questions about whether electric of fuel-based motor vehicles are safer.
At Gainsberg Law, our Chicago motorcycle accident lawyers represent injured victims and the families of deceased victims. Motorcycle crashes are often deadly because the riders have virtually no protections. Survivors normally need long-term care to treat traumatic brain injuries, spinal cord damage, broken bones, and other serious injuries. To speak to a respected trial lawyer, please call us at 312-600-9585 or use our  contact form to schedule an appointment.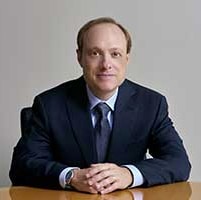 Neal S. Gainsberg has spent the last 20 years fighting to protect the rights of the injured in Chicago and throughout Illinois. From consumer rights and bankruptcy to catastrophic injuries and wrongful death, Mr. Gainsberg stands up to large corporations, insurance companies, creditors and hospital administrators to ensure that his clients' futures are safe and secure. Learn More