Will Workers' Compensation Impact My Social Security Benefits?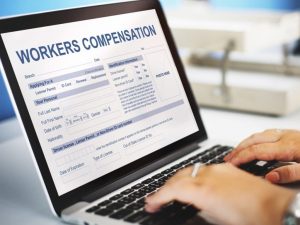 Suffering an injury at work or in a car, truck, or another type of accident can change your life in an instant. On top of the inability to work for some, the bills begin to pile up, and it becomes challenging to provide for your family. Injured employees can file for workers' compensation benefits, which can help pay utility bills, cover medical expenses, pay for prescriptions, reimburse you for ambulance rides, and take care of other necessities.
However, what if you are receiving Social Security when you're hurt at your part-time job? Or what if you put your workers' comp claim in before you started claiming Social Security? Will your Social Security payments be reduced because of these awards? It's important to consult with an attorney from Gainsberg Law to have a better understanding of this situation.
Public disability benefits and workers' comp will impact Social Security benefits
The short answer here is that yes, receiving public disability benefits or workers' compensation will cause an impact on your Social Security benefits. Benefits that can impact your Social Security benefits include:
State temporary disability benefits
Workers' compensation benefits
Civil service disability benefits
Local or state government retirement benefits that are based on disability
If you are receiving public disability benefits or workers' compensation benefits plus Social Security benefits, the total amount you receive cannot be more than 80 percent of the average earnings you received prior to suffering your disability.
Not all public benefits will impact Social Security
It's important to note that not all public disability benefits will have an impact on the number of benefits you receive from Social Security. Public benefits that do not impact Social Security are as follows:
Supplemental Security Income (SSI)
Local and state government benefits, if Social Security taxes have been deducted from your earnings
Benefits from the Veterans Administration
How to calculate the reduction in benefits
A Chicago workers' compensation attorney will be able to explain in detail how the Social Security Administration calculates the reduction in your benefits. However, the SSA uses the following formula:
Monthly benefit amount from Social Security
Benefits paid to any family member
Public disability payment or workers' compensation benefits
All of these are added together and if the total exceeds 80 percent of your average current earnings, the amount over the total is deducted from the benefits paid to you by Social Security. Benefits are reduced until the month in which you turn 65-years-old or until the month in which your benefits stop paying, whichever of the two arrives first.
How does the SSA calculate average earnings?
The SSA has multiple formulas for calculating a person's average earnings. These three formulas include the following:
High-one formula: The SSA takes the highest calendar year of earnings from the previous five years and determines an average month.
High-five formula: The SSA uses an average of monthly wages from the last five years.
Average monthly wage formula: The SSA uses the average for monthly wages across your entire work history to determine the amount of disability.
Have you suffered an injury on the job or at the hands of another person? If so, you have the option to file a workers' compensation claim, depending on your circumstances. However, these types of compensation can impact your Social Security benefits. At Gainsberg Law in Chicago, we are fully prepared to help injured workers understand how their benefits can be impacted. Schedule your free consultation with our law office by calling us at 312-600-9585. You can also complete the contact form on our site at your convenience.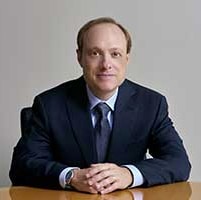 Neal S. Gainsberg has spent the last 20 years fighting to protect the rights of the injured in Chicago and throughout Illinois. From consumer rights and bankruptcy to catastrophic injuries and wrongful death, Mr. Gainsberg stands up to large corporations, insurance companies, creditors and hospital administrators to ensure that his clients' futures are safe and secure. Learn More