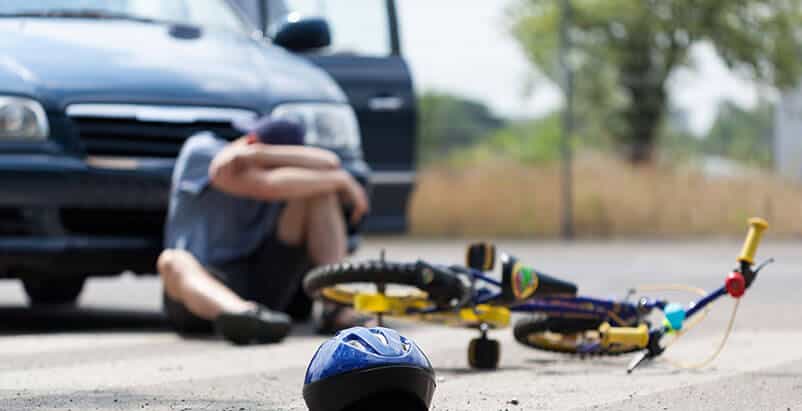 Client-Centered Chicago Accident Attorneys Protecting the Rights of Bicyclists and Pedestrians
Knowledgeable representation after a bicycle or pedestrian accident in Illinois
When drivers fail to obey the laws of the roadway, they become a serious danger to bicyclists and pedestrians. According to the National Highway Traffic Safety Administration, 4,844 pedestrians and 726 bicyclists were killed in auto-related accidents in 2014. Many of these incidents stem from the negligent actions of motor vehicle drivers, who often do not pay attention to people who are walking or riding bikes on the road. Even the most diligent and careful pedestrian or bicyclist is in danger of harm from a negligent driver.
If you are a cyclist or pedestrian who was injured in an auto accident, trust Gainsberg Law to uphold your right to appropriate compensation. The potential injuries of these accidents could be catastrophic or even fatal. Trust our dedicated Chicago pedestrian accident lawyers to fight advocate for you after an accident.
Diligently fighting for bicycle accident victims
Under Illinois law, motorists are required to follow these rules when they share the road with cyclists:
No driving in designated bike lanes. The state and some municipalities have specifically designated bike lanes on some public roadways. Vehicle drivers are prohibited from entering these bike lanes.
No following too closely behind a bicyclist. This is for the safety of the bicyclist, as well as the driver. An unanticipated event may require the bicyclist too stop abruptly. If the driver is following closely behind, he or she may not have time to stop the vehicle before striking the cyclist.
Drive slowly and allow adequate room when passing a bicyclist. Passing a bicyclist too closely can result in extremely dangerous sideswiping. Even if the driver's car does not physically touch the bike, the close contact could cause the cyclist to fall off of the bike into oncoming traffic.
Motorists have a duty to yield to bicyclists. When they fail to meet this duty, a knowledgeable Chicago bicycle accident attorney can help you secure the compensation you deserve.
Helping you heal after a incurring a serious injury
As defined by the NHTSA, a pedestrian is any individual who walks, runs, jogs, hikes, sits, or lies down along a roadway. When these individuals become involved in a motor vehicle accident, the injuries can be severe because a pedestrian does not have the same level of protection that most drivers have when operating a vehicle. Some of the most common types of pedestrian injuries include:
Loss of limb
Permanent vision or hearing loss
Organ damage
Bone fractures
Permanent scarring from lacerations
The physical, financial, and emotional impacts of these injuries are serious and require the assistance of a serious Chicago pedestrian injury lawyer to guide victims and their families through the legal system.
Results
$100,000 Settlement for Bicyclist Struck by a Car

A 29-year-old male bicyclist was struck by a motor vehicle that was making an improper turn. The injured bicyclist sustained a broken clavicle. The case settled for the policy limits of $100,000 for all insurance policies that covered the bicyclist's significant injury.
Types of Cases We Handle
Our attorneys handle a variety of cases, including:
Speak to a Chicago bike and pedestrian accident lawyer today
If you have been injured by a negligent driver while walking, running, or riding your bike, you need help from an experienced and efficient Chicago attorney. At Gainsberg Law, we consistently stand up for injured clients just like you. Trust our firm to advocate for the rights of you and your family. Call us today at 312-600-9585 or fill out our convenient contact form to learn more about our services.