Did Your Car Make the List of Potentially Dangerous Vehicles?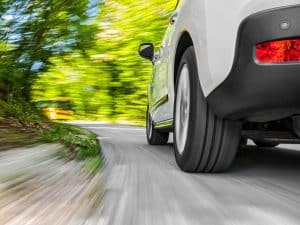 Every year, it seems, we see stories and news articles that talk about how this year was the "worst ever" for auto recalls. And every year, the number of recalls is higher than it was the year before. To help combat those recalls – and the death and injuries so many people have suffered as a result of defective auto parts – The Safety Institute has created the Vehicle Safety Watch List.
The Watch List is sponsored by Ken and Beth Melton. Their daughter Brooke died because of a defective ignition switch in her 2005 Chevy Cobalt. Now, thanks to their commitment, we may be able to spare our loved ones the same horrible fate. It comes out quarterly, and lists the top 15 vehicles most likely to have a problem down the line, based on "potential vehicle defect trends and the National Highway Traffic Safety Administration's recall and enforcement activities." This quarter's list includes:
2016 Toyota Tundra, for structural issues
2016 Ford F-150, for visibility issues
2016 Ford Explorer, defined as "other" (there is an investigation into its fuel system)
2015 Ford Explorer, for the fuel system
2015 and 2014 Jeep Grand Cherokee 4×4, for power train problems
2015 and 2014 Mazda6, for structural issues
2013 and 2012 Chrysler 300, for power train problems
2013 Nissan Altima, for problems with the latch
2012 GMC Acadia, for structural issues
2008 and 2007 Chevrolet Impala, for electrical problems
2007 Mercedes Benz GL, for a fire-related problem
Again, the list only contains vehicles that may have a problem, based on the data available. If you drive one of these cars or trucks, you may want to speak to your mechanic about your next steps.
Your rights if your car has a defect
If it turns out that your vehicle is defective in some way, you should be able to have the part fixed or replaced at no cost to you. Newer cars may be covered under Illinois' "lemon law," if they:
"have a nonconformity that both substantially impairs the use, market value or safety of the vehicle and is not repairable by the dealer or manufacturer in at least four attempts for the same repair, or
[they will] be out of service for a total of 30 or more business days."
Lemon laws don't apply to all vehicles, however. If you buy your car used, or if you alter it in some way with after-market parts, you may be excluded. Motorcycles and boats are also excluded from protection.
At Gainsberg Law, P.C., we help people who have sustained serious injuries in car crashes caused by defective parts. If you're having trouble recovering money after you bought a lemon, we can help with that, too. To learn more about our services, or to schedule a free initial consultation with an experienced Chicago product liability lawyer, please call 312-600-9585 or complete our contact form.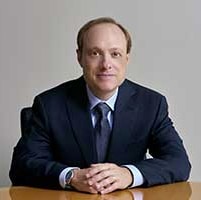 Neal S. Gainsberg has spent the last 20 years fighting to protect the rights of the injured in Chicago and throughout Illinois. From consumer rights and bankruptcy to catastrophic injuries and wrongful death, Mr. Gainsberg stands up to large corporations, insurance companies, creditors and hospital administrators to ensure that his clients' futures are safe and secure. Learn More