Chicago Tops Dubious "Rattiest Cities" List for Sixth Straight Year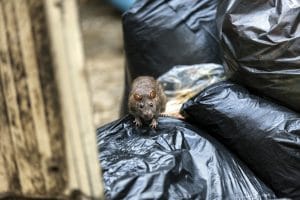 The city of Chicago has topped a dubious list for a sixth straight year. That list? None other than the Rattiest Cities in America.. You might not think this is a big deal, as rats are part of every city in the country, but it is a serious health problem.
It doesn't take much for rat droppings to wind up in food served and sold by restaurants across the city, leading to serious illness such as food poisoning and Salmonella. The list, released by Orkin every year, names the top 50 cities for a rat infestation in the country. The top five for 2020 is rounded out by Los Angeles, New York, Washington, D.C., and San Francisco.
How the list is built
Orkin builds its Rattiest Cities in America list by reviewing the new number of rodent treatments from September 1 to August 31 of every year. Orkin said that most cities change spots every year, but Chicago continues to stand atop the list for yet another year in 2020. "Rodents are experts at sniffing out food and shelter, and they're resilient in their ways to obtain both," Ben Hottel, an Orkin entomologist, said in a press release from Orkin. "Residential properties offer the ideal habitat for rodents, and once they've settled in, they're capable of reproducing rapidly and in large quantities."
A rat task force created by the city
The problem with rats in Chicago came to a head in 2016 when the city created a task force to combat the problem. Residents even started adopting cats to counteract the high rat population. Obviously, the task force and the adoption of cats by residents hasn't curbed the rat infestation problem plaguing Chicago.
Rat populations worsening during the pandemic
The COVID-19 pandemic has not only impacted how Chicagoans live their lives, but it has also played a role in worsening the rat infestation. "Community-wide closures have led to a decrease in food available to rodents, especially in dense commercial areas," according to the Centers for Disease Control and Prevention (CDC). "Some jurisdictions have reported an increase in rodent activity as rodents search for new sources of food."
To make matters worse, rat activity will only worsen as the cold temperatures arrive in Chicago and other major cities. Orkin warns that rats will begin invading businesses and residences as the temperatures drop in order to seek warmth.
If you or a loved one was sickened by the food you consumed at a Chicago restaurant due to rat droppings or any other reason, it is in your best interest to speak with a Chicago personal injury attorney. The team at Gainsberg Law fights for the compensation you deserve when injured or sickened by someone else's negligence. Call our office at 312-600-9585, or complete a contact form to schedule a consultation. We serve clients in Chicago and throughout Illinois.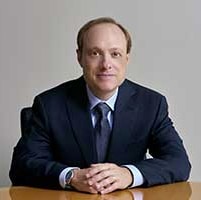 Neal S. Gainsberg has spent the last 20 years fighting to protect the rights of the injured in Chicago and throughout Illinois. From consumer rights and bankruptcy to catastrophic injuries and wrongful death, Mr. Gainsberg stands up to large corporations, insurance companies, creditors and hospital administrators to ensure that his clients' futures are safe and secure. Learn More