Commercial Trucks and Braking Issues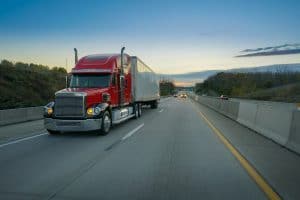 Trucks generally need more time to brake and come to a stop than passenger cars. There are many different reasons why trucks need more time, including the size and weight of the truck, the number of tires, the type of brakes, and other factors. Eighteen-wheelers, semis, tractor-trailers, and other heavy trucks are among some of the hardest vehicles to bring to a complete stop, especially if the truck is going too fast or traveling around a curve. In addition to striking vehicles in front of them, trucks can easily jackknife if the driver is forced to slam the brakes.
Cars vs. trucks: differences in braking distances
Truck Smart from the Utah DOT provides the following analysis comparing braking distances between semi-trucks and cars.
Passenger cars
Cars generally weigh between 3,000 to 4,000 pounds. The average car is:
12 to 18 feet long
5 to 6 feet wide
5 to 5 feet height (SUVs can be up to 6.6 feet)
Commercial trucks
Semi-trucks average about 80,000 pounds. The average semi-truck is:
45 feet for one motor vehicle and up to 65 feet for a tractor-trailer combination
5 feet wide
14 feet high
The stopping distance is the length the vehicle travels from the moment the driver realizes he/she must stop the vehicle, to the time the driver presses on the brake, through to the time the vehicle comes to a complete stop.  The stopping distance includes three parts:
Perception distance. How far the vehicle travels while the driving is realizing the danger or need to stop. Fatigued drivers (truck drivers are often tired due to driving all day with little rest) need more time to perceive a hazard or a need to stop.
Reaction distance. How far the vehicle travels while the driver is responding to the perception.
Braking distance. How far the vehicle travels from the moment the driver starts pressing on the brake pedal until the car/truck comes to a stop.
There's an added factor called the brake lag that applies to semi-trucks. "Semi-trucks have different brakes than the regular passenger vehicle. According to Truck Smart, most passenger vehicles on the road have "hydraulic brakes, which are liquid, faster, and more instantaneous. Semi-trucks have air brakes, which have a lag time." They give the example of when you turn on a garden hose and it takes a while for the water to start coming out of the hose. With semi-truck brakes, the driver hits the brakes. The air then needs to build up and "reach everywhere on the truck." Then the brakes are applied.
Other factors that can affect stopping distance include weather conditions and the type of road surface.
Truck Smart reports that at 65 mph:
A car has an average stopping distance of 316 feet
A semi-truck has an average stopping distance of 525 feet
While trucks are harder to stop than normal vehicles, it's up to drivers to make sure they're operating within the safe limits of their vehicles. When a driver fails to stop in time and collides with other vehicles, it's often because they weren't allowing enough distance to safely stop or were traveling too fast for traffic conditions.
The weight and mass of a truck also means that if a truck crashes into a passenger car, it's more likely that the occupants of that vehicle will suffer catastrophic or fatal injuries.
Why do brakes on trucks fail?
The brakes on a semi or any other type of truck, such as a box truck, may fail for some of the following reasons:
Driver negligence
Failure of a mechanic to properly repair or service the brakes
Failure to inspect the brakes
Failure to service the brakes after the truck has traveled a set number of miles or if there is any indication the brakes aren't working correctly
Loads that aren't properly secured or balanced
Failure to comply with federal requirements that regulate when brakes should be checked
The Federal Motor Carrier Safety Administration (FMCSA) has regulations that govern when and how commercial trucks should be inspected:
"Every motor carrier shall systematically inspect, repair, and maintain, or cause to be systematically inspected, repaired, and maintained, all motor vehicles subject to its control."
"Parts and accessories must be in safe and proper condition at all times."
Workers who inspect the brakes must also meet specific qualifications:
Brake inspector qualifications. "The motor carrier is responsible for ensuring that all inspections, maintenance, repairs, and service to brakes of commercial motor vehicles comply with these regulations."
Qualifying brake training or experience. Inspectors must have the requisite training or experience. This includes commercial driving license air brake tests.
Maintaining evidence of brake inspector qualifications. The regulations govern where the brake inspection records should be kept and for how long they should be kept.
There are different standards for different types of brakes, including engine brakes – commonly called Jake brakes. Failure to inspect brakes or use brakes in noncompliance with federal requirements or truck-industry standards may constitute negligence.
Who is responsible for truck brake failure accidents?
Skilled Chicago truck accident lawyers file wrongful death and personal injury claims against all responsible parties, including:
The driver of the truck
The company or people the owned the truck
The company that hired the truck driver or arranged for the truck driver
A truck mechanic
The manufacturer, distributor, or seller of defective truck brakes
Other parties, depending on how the truck accident happened and who was involved in the shipment
In addition to inspection records, evidence in truck braking accidents includes:
Photos of skid marks
Photos of any visible truck defect
The testimony of everyone involved and everyone who saw the accident
The reports of truck mechanics
Expert witnesses who understand truck brakes and truck brake accidents
Truck crashes are often deadlier and cause more serious injuries than car accidents. When truck accidents happen due to driver negligence, defective brakes or other product defects, you need an experienced Chicago truck accident lawyer on your side. At Gainsberg Law, P.C, our seasoned wrongful death and personal injury lawyers guide you through every step of the settlement and trial process. We fight to obtain the maximum recovery for your economic and non-economic losses. To discuss your claim, call us at 312.600.9585 or fill out our contact form to schedule an appointment.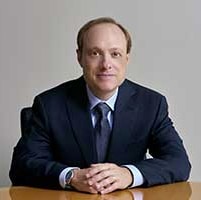 Neal S. Gainsberg has spent the last 20 years fighting to protect the rights of the injured in Chicago and throughout Illinois. From consumer rights and bankruptcy to catastrophic injuries and wrongful death, Mr. Gainsberg stands up to large corporations, insurance companies, creditors and hospital administrators to ensure that his clients' futures are safe and secure. Learn More