Deadly Truck-Bicycle Collision Reinforces the Need for Truck Side Guards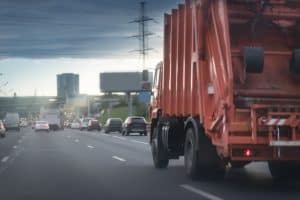 Large commercial vehicles, tractor-trailers, and garbage trucks pose a great danger to cyclists. A recent incident demonstrates this vulnerability. Chicago Police report that on August 9, 2018 at about 7:10, a 39-year-old woman was riding on Halsted when she was hit by a dump truck making a right-hand turn.
She was taken to Northwestern Memorial Hospital where she was pronounced deceased. The woman was later identified as Angela Park, of Chicago.
The City Council passed an ordinance last year that mandated the installation of side guards on city contracted trucks. These guards are placed between the front and rear wheels along the side of a truck in order to create a physical obstruction that prevents pedestrians and bicyclists from being dragged under the truck's wheels.
However, the ordinance, which is similar to other ordinances in San Francisco and Boston, is only applicable to large vehicles used on city contract jobs worth at least $2 million.
According to a Chicago Transportation Department spokesman, the dump truck that took the life of Ms. Park was in use on a private construction project. It did not have side guards installed.
The acute danger faced by cyclists from trucks
Unfortunately, trucks can impact cyclists from various directions, including while turning, from behind, or from the side. In fact, according to the U.S. Department of Transportation Volpe Center (U.S. DOT Volpe Center), nearly 50 percent of all truck vs. bike accidents are side-impact crashes resulting in the death of the cyclist.
Side guards a proven deterrent to cyclist and pedestrian fatalities
Proactive action taken by truck carriers to upgrade their fleet with safety elements such as side guards and mirrors would serve to prevent many fatal truck crashes. When installed, side guards block the area between the cargo and the trucks wheels from entrance by pedestrians and cyclists. The U.S. DOT Volpe Center estimates that these simple upgrades, which have already been proven effective, would cost about $1,000 per vehicle. Statistics from a Transport for London study on their use in the United Kingdom show that side guards have reduced cyclist fatalities by 61 percent and serious injuries by 13 percent.
It is imperative for truck companies to commit to and implement the necessary safety practices to keep their drivers and the general public as safe as possible. Truck drivers who make turns at intersections without proper care or without a proper view of the danger areas to cyclists and pedestrians around the truck are putting others at high risk. Side guards can help minimize the potential deadly consequences of these dangers.
If you have been injured by commercial truck due to a trucker or trucking company's negligence, we understand that your bills may be mounting up faster than you can pay. Our Chicago truck crash attorneys are here to help you secure the compensation you deserve and need at this difficult time. You can count on us to fight for you so you can concentrate on recovering from your injuries without unnecessary financial burdens. To set up a free consultation about your situation, call us today at 312-600-9585 or use our contact form.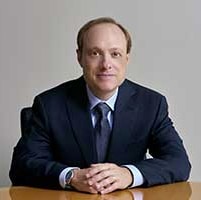 Neal S. Gainsberg has spent the last 20 years fighting to protect the rights of the injured in Chicago and throughout Illinois. From consumer rights and bankruptcy to catastrophic injuries and wrongful death, Mr. Gainsberg stands up to large corporations, insurance companies, creditors and hospital administrators to ensure that his clients' futures are safe and secure. Learn More