Fatal Hit-and-Run in Broad Daylight Claims Life of Cancer Survivor
Where to begin.
We could start with a cold recitation of facts: a woman was killed in a hit-and-run on Saturday.
We could begin from a place of genuine anger: a 27-year-old cancer survivor was literally mowed down in a parking lot on Saturday, and the coward who hit her took off on foot, abandoning his SUV, mere hours after a different driver reversed his car over a police officer during a traffic stop, dragging and "pinning him between the offender's vehicle and a viaduct."
We could attempt to pull your heartstrings: another day in Chicago, another fatal hit-and-run, another life lost and another family in mourning.
Every one of those statements was true. Sophie Elizabeth Allen, a 27-year-old cancer survivor, was visiting Chicago when she and a friend were struck by a car. Ms. Allen died; her friend was injured. According to ABC 7 News, a person driving a "BMW SUV cut through the parking lot of a gas station near Halsted and Addison" and hit a car, and then tried to flee the scene: "The driver then allegedly took off down the street for about a block or so before driving up on the sidewalk, hitting Allen and another woman, 28, in the crosswalk before slamming into a metal fence." Both the driver and his passenger allegedly took off on foot after the crash.
If there are any silver linings to this story, it is these:
The friend of Ms. Allen survived and is in good condition.
The hit-and-run driver took off barefoot after the crash.
It took police less than a minute to get to the scene.
There's video.
We have every reason to believe that Ms. Allen's family and the other woman who was struck might actually see justice this time, even though so many other hit-and-run victims in Chicago do not. We urge you to please contact the police if you have any knowledge of the deadly hit-and-run and help them find the person responsible for Ms. Allen's death.
What about the other people?
Not much is known about Ms. Allen's friend, except that she was taken to Illinois Masonic Hospital and suffered only minor injuries. The person in the original car – the one near the gas station – may or may not have been hurt. The news doesn't have much to say about him or her.
If police are able to catch the hit-and-run driver, then they can press charges against him (and potentially his passenger, too) for myriad offenses: fleeing the scene(s), causing an injury, and killing Sophie Allen. If the police do not apprehend the suspect(s), then the surviving parties and Allen's family may only have limited options for getting justice, and only through their own insurance.
How do you claim compensation from your own insurance company for a hit-and-run?
The driver who was hit. The driver who was hit should be able to seek compensation through his or her own uninsured/underinsured motorist (UM/UIM) coverage. UM/UIM can help pay for the property damage and even the medical bills, though the driver can also use his/her MedPay coverage for that. He/she can also use his own health insurance for medical treatments.
The other woman. The friend of Ms. Allen's who was injured may be able to use this coverage, too: UM/UIM also applies to pedestrian accidents, because it is the person who is insured, not the vehicle. So if the injured woman has car insurance, she can use her UM/UIM coverage to help her with the bills. She can also use her own health insurance to cover the costs of her medical care.
The family. Sadly, there is little recourse for the family if the hit-and-run driver isn't caught. Because Ms. Allen was from Florida, her family may be able to collect up to $5,000 from her personal injury protection (PIP) policy for burial expenses, and her auto insurance may pay out for any medical expenses, but we simply don't know. Florida is very different from Illinois, so the rules governing insurance payments are different, too.
One important thing to remember is that your insurance policy governs how much compensation you can collect. If you only have $25,000 in UM/UIM coverage but sustain $50,000 in medical bills, your insurer is only going to pay out $25,000 at most.
We really hope the police find these guys. There have been so many injurious and deadly hit and run crashes in Chicago this year, and so few of the victims ever get the justice they deserve. All of us at Gainsberg Law are hoping that this time, maybe there can be some peace for the victims and their families.
If you have questions about hit-and-run accidents in Chicago, or need help getting your insurance company to pay out on a hit-and-run claims, please call Gainsberg Law at 312.600.9585 or fill out our contact form.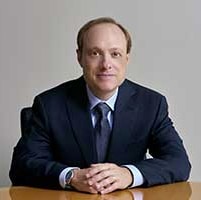 Neal S. Gainsberg has spent the last 20 years fighting to protect the rights of the injured in Chicago and throughout Illinois. From consumer rights and bankruptcy to catastrophic injuries and wrongful death, Mr. Gainsberg stands up to large corporations, insurance companies, creditors and hospital administrators to ensure that his clients' futures are safe and secure. Learn More