Fatal Traffic Accidents in Illinois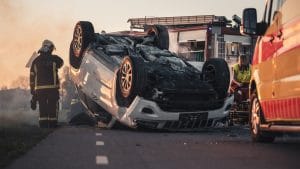 It's safe to say that the state of Illinois has a speeding problem. After all, look at the data. In 2020, Illinois hit a five-year high for traffic fatalities at 1,195 deaths. We wish we could say that the increase in fatalities stopped there. Unfortunately, 2021 continued the trend, with an increase of 71 fatalities around the same time period.
As terrible as these statistics are, they are consistent with the current national trend of traffic fatalities. The National Highway Traffic Safety Administration (NHTSA) reported that an estimated 38,680 people lost their lives in motor vehicle accidents nationwide in 2020. The agency reports that while the number of miles that were travelled decreased on a national level, the rate of severe traffic accidents increased significantly.
Why the increase in Illinois deadly car accidents?
One of the primary factors of the increase in fatalities – both nationally and for Illinois – is speeding. Every driver understands the impact that speeding has on a car accident. Speeding causes a driver to increase their stopping time and decrease the effectiveness of safety equipment. A driver is also at risk of losing control of their vehicle when he or she speeds. In addition to speeding, another factor that contributes to the increase in traffic fatalities is the design of the roadways.
How does roadway design affect traffic fatalities in Illinois?
During certain periods in 2020 where the amount of traffic congestion decreased, motorists were influenced to drive faster because the roadways are designed for travel at higher speeds than what is actually posted. For example, a roadway may have a speed limit of 40 mph, but the road is designed for drivers to regularly travel at 50 or 60 mph. It is important to design roads so the drivers can observe the flow of traffic and drive at the desired speed.
It also does not help that 50 percent of traffic fatalities happen on state roads, despite the fact that only 10 percent of Illinois roadways are controlled by the state. Interstate highways are responsible for a small percentage of Illinois traffic fatalities, contributing to 13 percent of traffic fatalities overall.
What about pedestrian safety?
Similar to most states, Illinois wants to encourage the increase of pedestrian travel due to its societal benefits. The increase of people who want to walk, bike, and use public transportation helps show a positive impact on climate change, public health, and an overall improvement on transportation affordability.
Unfortunately, people will not be encouraged to engage in pedestrian activities if their safety is in jeopardy. Safety outcomes for pedestrians are getting worse every year. Similar to traffic fatalities, the number of pedestrian fatalities has steadily increased over the past five years. In order to encourage an increase in pedestrian activities, there must be a system that promotes pedestrian safety.
What are the most dangerous Chicago streets for pedestrians?
For pedestrians, many of the most dangerous streets to travel on are arterials. These streets have a disproportionately large amount of fatal and serious injuries. From 2015 to 2019, arterials contributed to 50 percent of the deaths and serious injuries that happened on them, even though 41 percent of the miles driven in Illinois were on arterials. In Chicago alone, many arterials, including Ashland, 55th, Western, and Pulaski, are responsible for multiple pedestrian fatalities.
How can the Illinois Department of Transportation reduce traffic fatalities?
The Illinois Department of Transportation (IDOT) and other county departments of transportation can incorporate several strategies and maintenance programs for roadway interventions. These strategies should be implemented through proactive and strong partnerships between the IDOT and local jurisdictions, especially because many IDOT-managed roadways are connected and travel through municipal downtowns. Chicago alone contains a mixture of IDOT-managed roadways.
One specific strategy that the IDOT and local jurisdictions are encouraged to implement is the Complete Streets strategy. The Complete Streets strategies are strategies where people and places are considered in every aspect of the transportation network process, from planning and design to construction and operation.
These strategies help ensure that streets put safety over speed, balance the needs of different modes of transportation, and support local land uses, economies, cultures, and natural environments.
The IDOT and municipalities must seek to incorporate quick implementation strategies like shortening crossing distances for pedestrians and visually narrowing roadways to reduce speeding. One proven effective strategy is a "road diet." A road diet is a lane-reduction strategy where a four-lane roadway, for example, is converted into a two-lane road with the addition of a bicycle lane or center turning lane. This type of strategy can be beneficial for routine resurfacing.
Smart Growth America's "Dangerous by Design"
Smart Growth America is an overall approach to development that encourages diverse housing and transportation options and robust community engagement. The Smart Growth America's Dangerous by Design report collects data on how roadway designs impact pedestrians and state that a road can be designed for safety or for speed, but not both. Smart Growth America also provides an interactive map of pedestrian fatalities between 2008 and 2019.
The IDOT, municipalities, and even residents can use this interactive map to their advantage. Residents can use the map to locate the most dangerous streets where they live, and the IDOT can use the map to incorporate safer transportation systems using the most dangerous streets as a reference.
Trust the efficient and reliable law practice of Gainsberg Law P.C. to provide you with experienced representation in a variety of car accident cases. If you or a family member have been injured by a negligent driver, trust our office to aggressively advocate for the compensation you deserve. Call us today at 312-600-9585 or submit a contact form to schedule a consultation. We represent clients in Chicago, as well as Chicagoland and Cook County.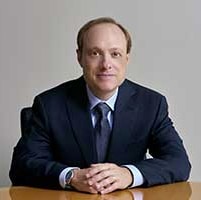 Neal S. Gainsberg has spent the last 20 years fighting to protect the rights of the injured in Chicago and throughout Illinois. From consumer rights and bankruptcy to catastrophic injuries and wrongful death, Mr. Gainsberg stands up to large corporations, insurance companies, creditors and hospital administrators to ensure that his clients' futures are safe and secure. Learn More