Hit-and-Run Liability and Damages in Chicago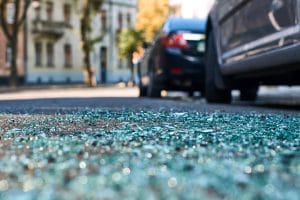 Hit-and-runs are one of the most devastating types of accidents. These crashes can leave victims with serious injuries and significant property damage, in addition to the unanswered question of who committed the act and fled from the scene.
Because perpetrators of hit-and-runs leave the scene after creating chaos, victims sometimes fear they will be unable to secure compensation for the damages and losses they have experienced. However, with help from an experienced hit-and-run injury attorney, you can have confidence and strategy on your side when seeking the monetary award you need to cover your losses.
Establishing liability in hit-and-run accidents
Just over one in 10 accidents in the United States are hit-and-run accidents. About one-half of drivers who depart from the scene of a crash are eventually apprehended by law enforcement and prosecuted in criminal court proceedings. This number is likely higher in civil cases due to the lower standard of proof required – preponderance of the evidence in civil cases versus reasonable doubt in criminal cases.
In most cases, the vehicle owner is also the driver of the vehicle. If that is the case, then your attorney simply needs to identify the owner of the vehicle in order to establish liability in a civil case. A criminal case would require evidence (either circumstantial or direct) that the accused was driving the vehicle when the crash occurred.
Chicago hit-and-run attorneys can utilize the services of private investigators to canvas witnesses, make inquiries at local body shops, or gather video surveillance from the scene of the accident.
You cannot expect others at the scene of the crash to perform investigative work on your behalf, such as first responders who are paid to care for injured victims. Your negligence case, as a plaintiff, must be built with help from an experienced car accident attorney in these types of cases.
If you and your attorney never locate the negligent driver, you can likely pursue your claim with your own insurance company. The law mandates that every policy in Illinois have uninsured motorist bodily injury coverage. But even your own insurance company can give you difficulty with a hit-and-run accident, requiring you to pursue your options with a Chicago hit-and-run attorney. If your insurer does not cooperate, you can move to arbitration. And if your insurer refuses to honor your claim, you may be able to seek damages under section 155 of the Illinois Insurance Code for unreasonable and vexatious claim practices by your insurer.
Damages available in hit-and-run injury claims
As a tort state, Illinois makes all injury victims eligible to receive:
Economic damages, which include lost income, medical bills, rehabilitation costs, property bills, and out-of-pocket expenses; and
Non-economic damages, which include loss of life enjoyment, emotional grief, and other pain and suffering
According to 735 ILCS 5/2-1115.05 in the Illinois state code, punitive damages are designed to deter future actions as those perpetrated by the defendant (tortfeasor), as well as punish the defendant. These damages in Illinois have a ceiling of three times the value of the economic damages. As a plaintiff seeking these damages, you must provide convincing evident that the defendant acted "with a reckless and outrageous indifference to a highly unreasonable risk of harm."
At Gainsberg Law, our Chicago hit-and-run attorneys offer determined and compassionate representation for victims of accidents that leave clients with serious injuries and other losses. If you or someone you love has been the victim in one of these car wrecks, we can pursue the compensation you are owed. Give us a call today at 312.600.9585, or complete our contact form to request a free consultation about your case.