Hours-of-Service Laws For Truck Drivers Suspended During Coronavirus Pandemic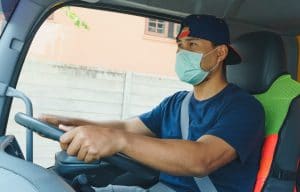 The COVID-19 pandemic has led to the suspension of the Hours-of-Service (HOS) laws for certain truck drivers in the United States by President Donald Trump's administration. The reason the laws were suspended is understandable; the country relies on the trucking industry to transport goods from manufacturers to retailers.
Supermarkets and some retailers are permitted to remain open during the closure of other non-essential businesses because they sell basic necessities to the public. These stores need to restock as often as possible. By removing the hours-of-service requirements, truck drivers can deliver essential and emergency cargo quickly. At the same time, truck driver fatigue could become a serious issue more than ever before.
The change in HOS laws
The change in HOS laws is as follows:
Suspended federally for the first time since they went into effect in 1938
Truck drivers transporting medical supplies, masks, and hand sanitizer do not have to follow the HOS laws
HOS laws are more often suspended on a state level following a natural disaster
The Federal Motor Carrier Safety Administration (FMCSA) announced the following loads are exempt from the current HOS laws:
Equipment and medical supplies used to test, diagnose, and treat COVID-19
Equipment and supplies necessary to prevent the spread of COVID-19 in communities (hand sanitizer, wipes, masks, gloves, and disinfectants)
Food to restock stores
Supplies, equipment, and personnel needed to establish quarantine housing and isolation facilities
Personnel who have been designated by Federal, state, or local entities for isolation, quarantine, or medical purposes
Personnel who are necessary to provide other emergency or medical services where the supply of such services could be impacted by the spread of COVID-19
The importance of the trucking industry
The trucking industry is one of the most important in the United States for one reason alone: truck drivers move 70 percent of the country's goods by weight.
"Waivers of this type are a common response by FMCSA to natural disasters and crises because trucks delivering food, fuel, and medicine are a critical part of the response," American Trucking Association spokesperson Sean McNally said in a statement. "This waiver will help keep loads of medicine, supplies, and food moving as the country manages this current pandemic."
The current HOS laws
The HOS laws on the books restrict truck drivers from driving more than 11 hours in a 14-hour work period. Once they reach this limit, they are required to log a period of 10 hours of time off-duty. However, these HOS restrictions are waived for eligible truck drivers during the COVID-19 pandemic in order to get emergency supplies and resources to the right people when they need them. It's also important to note that the trucking companies cannot legally force their employees to drive if they indicate they need to rest.
The trucking industry is vital to Illinois and the rest of the country continuing to operate as close to normal as possible. However, all drivers must remain vigilant to prevent truck accidents, with truckers working longer hours and carrying heavier cargo than usual.
Here at Gainsberg Law, we continue to keep you updated on the most current COVID-19 news and legislation. To speak to one of our Chicago attorneys, please call 312-600-9585 or complete our contact form.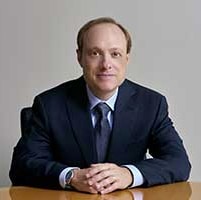 Neal S. Gainsberg has spent the last 20 years fighting to protect the rights of the injured in Chicago and throughout Illinois. From consumer rights and bankruptcy to catastrophic injuries and wrongful death, Mr. Gainsberg stands up to large corporations, insurance companies, creditors and hospital administrators to ensure that his clients' futures are safe and secure. Learn More