How Safe Is That Bed-in-a-Box, Really?
In a world filled with Amazon orders and speedy deliveries, it is no wonder that consumers want pretty much everything delivered straight to their door and set up in record time. And furnishing your house is no exception. People can now get any size mattress conveniently delivered in a compact box that they are able to bring into their room of choice relatively easily.
No driving to the store, and no haggling with salespeople. It sounds great, doesn't it? Little do most people know that convenience does not come without a price. Some are even saying that the bed-in-a-box mattresses are going as far as causing major health issues. If you are sickened by a bed-in-a-box, you need to speak with an experienced Chicago product liability attorney from Gainsberg Law, P.C., immediately.
What is a bed-in-a-box?
A bed-in-a-box is a term given to foam mattresses with no inner-spring support system. Since they are made without the springs, the foam mattress can be rolled or folded to fit inside a box more than half its size. They weigh significantly less than standard mattresses, making them easily transported by FedEx or UPS drivers.
They also are made pretty inexpensively, which allows the consumer to be able to pay a fair price for them. Once a mattress is delivered, all the customer needs to do is open up the box, lay the mattress flat, and let it breathe for a day or two. It will become "fluffy" on its own in no time.
There is a reason these mattress are significantly cheaper
While a standard king or queen mattress can run you thousands of dollars, a bed-in-a-box mattress is mere hundreds—but there is a reason for that. The manufacturing that goes into creating these spring-free beds are much cheaper, and not necessarily in a cost-effective kind of way. Foam in and of itself is made from a unique cocktail of chemicals, and they actually break down over time.
When they break down, they release volatile organic compounds into the air you breathe. Polyurethane foam is often used in a lot of mattresses to create elasticity, and the chemicals used to make it can irritate the mouth, nose, eyes, and may even be carcinogenic. However, it should be noted that most mattress companies opt out of disclosing their exact formula makeup.
Now, consumers are citing health issues
In 2007, with help from the Consumer Product Safety Commission, the United States passed the Standard for Flammability (Open Flame) of Mattress Sets. It is essentially a regulation requiring all mattresses to be flame retardant. Some experts say that since then, foam mattresses have increased in toxicity because of the chemicals being used to make them fireproof. Author Walter Bader, in fact, had several mattresses sent to an Atlanta lab to test for chemicals. Shockingly, 61 different chemicals were found in the mattresses, including two known carcinogens.
If that were not proof enough, a California woman recently joined a class action lawsuit against Zinus, an Amazon best-selling mattress company, claiming the mattress she bought caused her daughters to suffer rashes and sores on their bodies. Gutierrez spent $400 on a mattress that caused over $20,000 in damages.
The lawsuit claims that attaching a zipper to a mattress invites the consumer to unzip it. However, when these mattresses are unzipped, they release thousands of tiny fiberglass particles. Unknowingly, this customer unzipped the mattress cover to clean it after first bringing it home.
Amanda Chandler and Robert Durham are also part of the class action lawsuit. While the mattress was uncovered, Amanda's two young sons jumped on the bare bed. The next day, her entire family's bodies were covered in tiny glass shards and likely even ingested some. Her husband could not return to work because of the pain and her family has not been able to reside in their home because everything was covered in the dangerous fiberglass. The carpets, the furniture, and even their cars.
Fiberglass inside your mattresses
It does not just seem to be Zinus, either. In 2020, there were 128 complaints to the Consumer Product Safety Commission for exposure to fiberglass. Most notably, Graco, a popular baby product company, was accused of selling a crib mattress with the same type of zip-up mattress cover that stores fiberglass inside. If an adult is so unaware that this type of zipper should not be unzipped, then what is stopping a toddler from doing it without anyone noticing?
Ever since that 2007 regulation, mattress companies have been looking for cost-effective ways to make their products fireproof. Adding fiberglass turned out to be the winner for most, as it is essentially a glass and reinforced plastic blend. Because it is so easy to work with and cheap to mass produce, fiberglass found its way in most memory foam mattresses and mattress covers.
While the fiberglass in your mattress typically should not hurt you, it can be harmful if your mattress cover is damaged or removed. Once the fiberglass has an escape point, it is unfortunately nearly impossible to clean up without a professional, as it can quickly make its way into your vents and HVAC system. Exposure to fiberglass can irritate the eyes, nose, skin, and stomach. Prolonged exposure can cause serious damage to the lungs.
Please know that you are not in this alone if you or a family member have suffered harm in any way from a product like a mattress-in-a-box. The knowledgeable product liability attorneys at Gainsberg Law, P.C., can help you fight for compensation for your pain and suffering due to the product you purchased and which you believed was safe.
Suffering due to a company's negligence can be devastating, and you may feel like you have nowhere to turn. But our experienced Chicago product liability attorneys at Gainsberg Law, P.C., can help. Call our office at 312-600-9585, or complete our contact form today. For your peace of mind, an initial consultation is always free.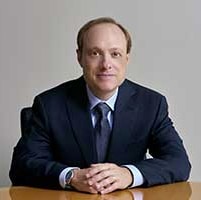 Attorney Neal Gainsberg has spent the last 20+ years fighting to protect the rights of the injured in Chicago and throughout Illinois. For dedicated legal help with a personal injury, car accident, or wrongful death matter, contact Gainsberg Law in Chicago for a free consultation.