I Was Hurt in a Chicago Car Accident and I Need a Lawyer!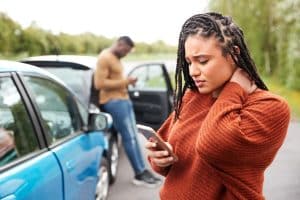 You've been in a car accident, maybe you're injured, or maybe you've injured someone else. Expenses are piling up and you don't know what to do. You need to hire a lawyer. Most people don't have a lawyer on retainer ready and waiting for their call, so what should you do? How do you find a lawyer? A quick google search will pull up thousands of law groups and attorneys specializing in Chicago car accidents. How do you know who to pick?
Per the Association for Safe International Road Travel, over 46,000 people die each year in car accidents; 4.4 million are injured in car accidents; and road crashes are the leading cause of death in the U.S. for people aged one to 54 years old.
Where can I find a car accident lawyer?
There are a variety of places and sources from which to find a qualified Chicago car accident lawyer:
Recommendations from friends, coworkers, business associates
Advertisements
Local lawyer referral services
The Illinois Bar Association's referral service
The Illinois Bar Association (ISBA) was founded in 1877 and most practicing lawyers in Illinois are members of the Association. It is a non-profit private group that has over 35,000 members. The aim of the Association is to promote the integrity of the legal profession, facilitate the administration of justice, and provide professional services to its members, as well as educational and other services to the public.
The ISBA created a member mark you may see on advertisements, business cards, and stationery to help convey the value of ISBA membership to the public. It is a way to help consumers choose lawyers with greater confidence. ISBA lawyers have access to member services to help them stay on top of new law developments.
Gainsberg Law is a member of the ISBA.
What should I look for in a Chicago car accident lawyer?
You need a lawyer with car accident and/or personal injury experience; not any kind of lawyer will do. Professionalism and the right kind of experience are key components to finding the best lawyer to meet your needs.
The American Bar Association has outlined some helpful tips for finding the perfect lawyer for your particular situation:
Comfort and Confidence

You must feel a sense of comfort and confidence in the lawyer you work with; car accidents can cause stress and fear, and the lawyer you work with must be able to compassionately represent your best interests
Many law firms offer free consultations so you can meet and discuss your case prior to hiring anyone

Schedule several appointments until you meet the lawyer for you

Ask questions so you can get to know your potential lawyer

Expertise and Experience

Do your research and ask questions about previous cases like yours

Office location
Lawyer's fees
There are many different ways a lawyer bills for service, and it may be confusing and overwhelming if you've never been to a lawyer.
Hourly Rate – this can vary depending on the lawyer's specialties, and experience and the complexity of the case
Flat Rate – this is the total cost of all services
Contingent Fee – the lawyer only receives compensation if your lawsuit is awarded money
Percentage Fee – the customer pays a percentage whether the case is won or not
Fees Set by a Judge – in some cases, the fee is determined by the court
Retainer Fee – this is money paid in advance before a lawyer works on your case
Length of time before a resolution to the case
Gainsberg Law operates on contingency.
What should I ask when I meet with a lawyer for the first time?
The ISBA suggests asking the following questions:
How much experience do you have with similar cases to mine?
How long until my case will be resolved?
How often do you communicate with me? Do you return calls and emails within one business day?
Will you be leading my case or will someone else in the firm handle it?
Do you have access to expert witnesses to testify on my behalf?
What is the likely outcome in my case?
How much will your services cost?
The ISBA also asserts that you have every right to a lawyer who will:
Be capable of handling your case
Represent your interests ethically and diligently in and out of court
Be honest and forthcoming about your case
Charge a reasonable fee and tell you in advance the basis of all fees
Keep information confidential
Show courtesy and respect
Exercise independent judgment on your behalf
Be free from conflicts of interest
Discuss courses of action and give you the opportunity to make the big decisions with proper guidance
All licensed Illinois lawyers are bound by the Illinois Supreme Court Rules of Professional Conduct. These rules are available for review at www.iardc.org.
What if I can't afford a lawyer?
But you can! Remember how we said that Gainsberg Law takes all of its injury cases on contingency? What that means is, our fee is contingent upon us winning your case – so if we don't win, you don't pay. On top of that, our firm covers the costs associated with your case up front, so you don't have to put your hand in your pocket for anything. Even the consultation is free.
Once we've settled your case or won your trial, your compensation will be placed in a trust. Any outstanding you bills you have – like medical bills or repair bills – get paid first. After that, we take our fee. You receive the rest of the award free and clear. Unless you're awarded punitive damages, you won't have to pay taxes on it, either.
A car accident and its consequences can negatively impact a person's life and livelihood. If you've been injured, you may have pain, suffering, and many unpaid bills. You need to make sure you hire an experienced, compassionate lawyer to help you through this ordeal.  Gainsberg Law has served Chicagoland for years. Our car accident and personal injury attorneys are here to help. Call our office at 312-600-9585, or complete our contact form today to schedule a free consultation following a Chicago car accident.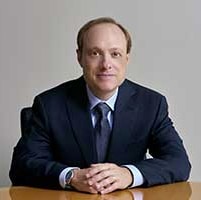 Neal S. Gainsberg has spent the last 20 years fighting to protect the rights of the injured in Chicago and throughout Illinois. From consumer rights and bankruptcy to catastrophic injuries and wrongful death, Mr. Gainsberg stands up to large corporations, insurance companies, creditors and hospital administrators to ensure that his clients' futures are safe and secure. Learn More