Making Personal Injury Claims Against Rideshare Drivers and Owners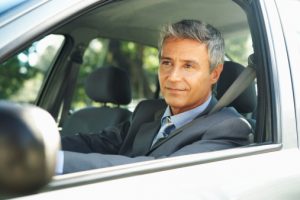 The popularity of rideshare services such as Uber, UberX, and Lyft is expanding. Drivers like them because they're a way of earning cash in a tough economy. Passengers like them because they have many conveniences, such as the ability to schedule rides on demand, and at lower costs than taxicab services. Unfortunately, accidents are just as likely to happen in a rideshare service as they are in any other type of driving.
A new Chicago ordinance designed to help passengers
In Chicago, there is a new city ordinance which seeks to regulate rideshare programs. The new law applies to rideshare companies whose drivers average more than 20 driving hours each week. These companies must:
Subject drivers to drug tests and background checks controlled by the city of Chicago
Ensure the drivers' vehicles undergo yearly inspections, monitored by the city
Ensure their drivers get city-controlled driver training
Require their drivers obtain a chauffeur's license, which involves more formal testing than a regular driver's license
Pay a licensing fee of $25,000
For rideshare companies whose operators drive less than 20 hours per week, the companies themselves control background checks, inspections, drug tests, and driving training. The key difference is that the company controls the requirements, not the city. The licensing fee is lower at $10,000 and there is no requirement that the driver be licensed as a chauffer.
A key provision of the Chicago ordinance is that, regardless of driver hours, the rideshare company must have $1 million in commercial liability insurance. This is a huge improvement over personal auto policies, which can be as low as $20,000.
Illinois recently proposed its own law to require chauffer's licenses for rideshare drivers who work over 18 weekly hours. The proposed law required that rideshare companies have a $500,000 in commercial insurance liability coverage. The proposal also required that that rideshare service vehicles have distinctive license plates. The law, HB 4075 was recently vetoed by the Illinois governor.
How working with a Chicago car crash lawyer can help
When a rideshare accident happens, our Chicago auto accident lawyers bring legitimate actions against the individual rideshare driver and the rideshare company. Each will normally try to blame the other, but a knowledgeable attorney will hold both parties liable.
A second issue our lawyers address is whether there is enough insurance coverage to pay for the damages, including lost wages, medical bills, and pain and suffering. Some drivers and companies opt for bare minimum coverage. In order to get adequate damages, the injured victim may need to look to his own auto insurance. Uninsured or underinsured bodily injury coverage, if the victim has it, could also help in covering medical bills and related expenses.
If you were injured by a rideshare driver, our lawyers have a strong track record of obtaining fair and full compensation for victims of all types of auto accidents. At Gainsberg Law, P.C., we leave no stone unturned to get you every dollar you deserve. For immediate help, call 312-600-9585 or fill out our contact form to arrange to talk with a strong advocate.
Related Articles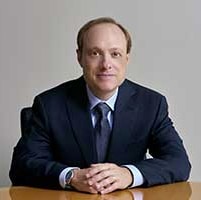 Neal S. Gainsberg has spent the last 20 years fighting to protect the rights of the injured in Chicago and throughout Illinois. From consumer rights and bankruptcy to catastrophic injuries and wrongful death, Mr. Gainsberg stands up to large corporations, insurance companies, creditors and hospital administrators to ensure that his clients' futures are safe and secure. Learn More