What to Do With an Insurance Claim Denial
Having gone through the death of a loved one or being injured by someone or going through an accident is already bad enough. Having a lot of medical bills for an unseen and unfortunate illness or accident can be overwhelming. For others, things could get much worse and more depressing once an insurance claim is denied. Insurance benefits are supposed to be paid out, the company is supposed to be on your side, but there are instances that insurance companies will not only make things harder for you but be outright wrong in denying your claim.
An Insurance Claim Denial in Chicago is a real problem. Insurance companies will almost, always find a way to deny insurance claims just so they could keep the money. Reasons like exclusions, fraud, misrepresentation on an application, or a missed premium payment would be given to the claimant.
But why would you have to stay at the mercy of the insurance company? Any insurance claim denial in Chicago should be questioned. These bigger insurance companies think that you do not know the law and that you will simply go away. They don't expect that you will fight the denial or bring them to court.
All you need to do is call up a law firm, one that is expert in fighting insurance claim denials. Any unfortunate incident can bring you the insurance benefits you've paid for, but it's not always easy to claim the money. To be refused by an insurance company should not stop you from living a good life. When you work with an insurance attorney, he can make sure you receive the benefits and make things easier for you.
A claim paid is more than just the goal of an insurance claim attorney. He knows the problem of insurance claim denials in Chicago all over. Any claim can be processed, and any problem can be resolved. An insurance claim attorney will help you deal with the claim and provide the legal expertise to get the claim paid. Hopefully, the insurance claim attorney will negotiate a prompt settlement but often the attorney will have to take the insurance company to court and seek a legal resolution.
Any litigation of disputes that involve insurance claims can bring a person to resolve issues. This will also help the likes of insurance companies to be corrected and be taught a lesson regarding their bad faith insurance practices. And, if they acted unreasonable, ignored your claim, or engaged in a variety of other bad faith practices, the insurance company can be sanctioned.
It is always important to work with a trusted insurance claim lawyer, so you need to decide whom to trust. Insurance claims for car accidents, disability, life insurance, personal injury, health insurance, and a home insurance--- all these could be denied and you can be looking at having to pay medical bills, fix property damage, and pay funeral costs. Good thing an insurance claim lawyer from Gainsberg Law is always ready to help.
Related Articles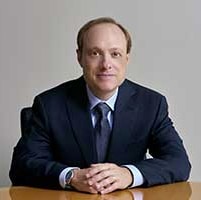 Neal S. Gainsberg has spent the last 20 years fighting to protect the rights of the injured in Chicago and throughout Illinois. From consumer rights and bankruptcy to catastrophic injuries and wrongful death, Mr. Gainsberg stands up to large corporations, insurance companies, creditors and hospital administrators to ensure that his clients' futures are safe and secure. Learn More