Millions of Truck and RV Fire Extinguishers Recalled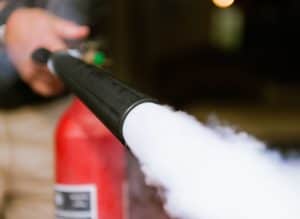 Earlier this month, the Consumer Product Safety Commission (CPSC) recalled 142 models of Kidde fire extinguishers. These models were manufactured between 1973 and 2017 and total nearly 38 million. Out of this 38 million, approximately 2.5 million of the recalled fire extinguishers were sold along with trucks, RVs, personal watercraft, and boats.
At least one death, in 2014, has been attributed to the recalled fire extinguishers. Emergency personnel responding to a car crash could not get the unit to work. There have also been 391 reports of failed activation, 16 injuries, and 91 reports of property damage.
The NHTSA website has information on how to find out if the fire extinguisher in your truck or RV is affected and how to get a replacement. Retailers that carried the recalled fire extinguishers include Menards, Kohls, Montgomery Ward, Sears, Home Depot, Walmart, Amazon, and others.
Fire safety in your vehicle
One of the reasons this recall is significant is because fires can start and spread so quickly, especially in a small, confined space like a vehicle. Most trucks and RVs come equipped with fire extinguishers for this very reason. If your fire extinguisher fails, or if your vehicle has a design flaw that causes a fire, you will need an experienced product liability attorney on your side.
Ensure your truck or vehicle has proper fire protection. Following are some of the most common reasons for vehicle fires:
Electrical issues. Faulty electrical systems along with frayed or bad wiring in the battery is a recipe for disaster under the hood.
Collisions. Big impacts or crashes can cause oil and gas leaks, which, combined with friction, can start a deadly fire.
Overheating. Too much stress on an engine can lead to overheating and sometimes result in a fire.
Poor maintenance. Simply not taking care of your car can result in frayed wires, leaks, or other conditions ideal for a fire.
If you make the decision to keep a fire extinguisher in your vehicle, there are few things to keep in mind:
Keep it at a light weight (around 2 pounds) and compact shape.
Make sure it is mounted or secured (a loose metal canister in an accident is dangerous!).
Purchase one that is easily serviced and refilled.
Ensure it is labeled and certified.
Purchase one with a good warranty in case of defects.
The Chicago product liability attorneys at Gainsberg Law, P.C. can help if you or a loved one were injured because of a defective product. We want to help you get the compensation you need and deserve. Please get in touch with us at 312-600-9585 or complete our contact form.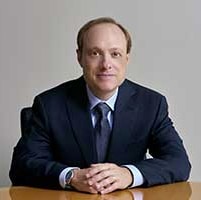 Neal S. Gainsberg has spent the last 20 years fighting to protect the rights of the injured in Chicago and throughout Illinois. From consumer rights and bankruptcy to catastrophic injuries and wrongful death, Mr. Gainsberg stands up to large corporations, insurance companies, creditors and hospital administrators to ensure that his clients' futures are safe and secure. Learn More