Multi-Car Crashes Involving Tractor-Trailers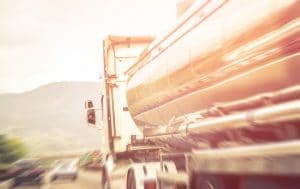 Multi-car collisions are always scary. They're especially frightening if a tractor-trailer or semi is involved in the accident. When a tractor-trailer rolls over, cargo spills from the trailer, or the trailer strikes a smaller car, all drivers nearby could be at risk. Some drivers slam their brakes to avoid the tractor-trailer. Other drivers try to swerve out of the way – even if it means swerving into other lanes of traffic. Just as you think you've managed to steer clear of the trailer or another car, you can be rear-ended by another vehicle that was also trying to avoid the crash. You may veer into a ditch.
Cars are simply no match for the size, weight and dimensions of a tractor-trailer. If the tractor-trailer strikes a car, the occupants may die or suffer catastrophic injuries. If you're struck while vehicles are swirling around to avoid the initial crash, you may be struck by multiple vehicles.
Why do multi-car crashes involving tractor-trailers occur?
Multi-car crashes are usually chain reaction crashes. The chain begins with the first collision between the truck and a vehicle or when the truck driver loses control causing the truck to turn over or for cargo to spill. The chain reaction continues as cars nearby (in both directions) try to avoid the crash while also avoiding any other vehicles nearby. Often, many cars are not able to avoid the tractor, other cars, or other parts of the ride – causing a multi-car pileup.
There are many reasons truck drivers lose control of their truck:
Driver fatigue
Distracted driving caused by using a GPS system, texting while driving, eating while driving, and other causes
Drunk driving
Low visibility and blind spots
Speeding and/or reckless driving
Improper merging
Backing out accidents
Tractor-trailer drivers need to be especially careful when driving through a curve or when turning at an intersection.
How a Chicago multi-vehicle accident lawyer advocates for injury victims
There are many issues that need to be addressed in a multiple car crash. Some of the issues experienced Illinois multi-car crash lawyers work to address and resolve include:
Investigating the cause of the accident and how all the vehicles collided with each other. In addition to sending investigators to the scene, we work with traffic reconstruction experts.
Determining who is liable. In addition to the truck driver, liable parties can include the owner of the truck, a shipping company, the broker who arranged the shipment, and other car drivers.
Obtaining authority to file a wrongful death claim if someone died. A personal representative has to be appointed to represent the family's interests.
Determining where the case can be filed. If there are multiple defendants, then a federal court may have jurisdiction, Illinois may have jurisdiction, and other states may have jurisdiction.
There are many other issues in multi-car crashes including coordination of your claim with the claim of other plaintiffs.
If you were involved in a multi-car pileup caused by a truck driver, you need a seasoned Chicago car accident lawyer on your side. At Gainsberg Law, we have been fighting for drivers, passengers, the families of anyone wrongfully killed in a car crash, and pedestrians for 20 years. We have a strong track record of success obtaining verdicts and insurance settlements of Illinois car accident cases. To arrange an appointment, call us at 312.600.9585 or use our contact form. We handle car accident cases on a contingency fee basis.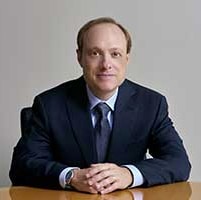 Neal S. Gainsberg has spent the last 20 years fighting to protect the rights of the injured in Chicago and throughout Illinois. From consumer rights and bankruptcy to catastrophic injuries and wrongful death, Mr. Gainsberg stands up to large corporations, insurance companies, creditors and hospital administrators to ensure that his clients' futures are safe and secure. Learn More