Should I Buy Extra Car Insurance?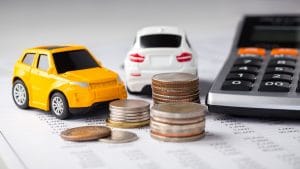 As a general rule, you should buy as much liability insurance for a vehicle accident as you can afford. You should purchase uninsured/underinsured insurance, even if you're allowed to waive it. You should buy collision insurance. Other types of insurance are beneficial too. While you're at it, you should buy the best health insurance policy you can afford.
Plain and simple, the state of Illinois required insurance minimums are not enough. Just one night in a hospital can cost tens of thousands of dollars. In many car crashes, the cost to fix your car is more than it would cost to buy a new car. Car, truck and motorcycle accidents that cause a catastrophic injury such as a traumatic brain injury can be worth hundreds of thousands of dollars or even millions. Wrongful death cases are often settled for huge sums. According to the Centers for Disease Control and Prevention, traffic crash deaths in Illinois in 2018 cost $15 million in medical bills and $1.69 billion in work loss benefits.
What are the Illinois state minimum car insurance liability requirements?
Liability insurance pays you for your pain and suffering, medical bills, lost income, and property damage when another driver causes your injuries. The bare minimum car insurance requirement for all Illinois drivers is:
$25,000 bodily injury per person for each accident
$50,000 bodily injury for all persons per accident
$20,000 property damage liability
$25,000/$50,000 uninsured motorist bodily injury (UM)
What additional types of insurance can help you recover damages when an Illinois car accident happens?
Some of the addition types of coverage our Chicago car accident lawyers recommend are:
Collision insurance. This insurance pays the owner of a vehicle if his/her car is damaged due to the fault of the owner. It includes damage due to an accident and damage to hitting a pothole or other damage while the car was in operation. This coverage pays the cost to fix the car unless the car is considered a total loss – in which event the insurance pays for the value of the car. Be careful, you want replacement cost coverage to pay for new vehicle in good condition. Many cars lose value the moment you drive them home.
Comprehensive insurance. This coverage pays for damage to your vehicle due to non-accidents. For example, it covers damage due to falling rocks. It also covers damage if your car is stolen or is subject to vandalism or a fire.
Gap insurance. This coverage is used if the property damage coverage is less than what you owe on the car. Gap insurance fills in this gap. For example, if your 2014 Chevy is totaled in a crash and the value is $7,500, but you owe $10,000 gap coverage pays the $2500 difference.
Underinsured Motorist Coverage (UIM). This insurance provides protection in case the at fault driver has minimum coverage for bodily injuries and the compensation for your injuries exceeds the at fault driver's coverage. It fills the gap between someone that has insufficient or inadequate insurance to pay for your medical bills, lost wages, and pain and suffering, and other types of compensation. For instance, if the at fault driver has only $25,000.00 in coverage, and you purchase $250,000.00 in UIM coverage, you may be entitled to an additional $225,000.00 in compensation if your injuries warrant such an amount or damages.
While you can reject the UIM coverage, we recommend that you keep the UIM insurance and pay for more if you can.
At Gainsberg Law, P.C., we aim for top dollar settlements and verdicts on your behalf. In one car accident case, we settled a woman's claim for $890,000 when a commercial truck crashed into her vehicle, which required physical therapy and various epidural injections in her lumbar spine. We have also secured significant UM/UIM settlements on behalf of our clients.
If insurance companies are being unreasonable, you need a lawyer who will fight for you. Gainsberg Law is proud to represent clients in Chicago and throughout Illinois. Please call a 312.600.9585 or use our contact form to schedule a free consultation.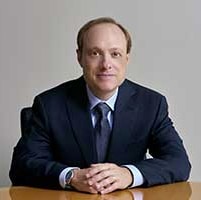 Neal S. Gainsberg has spent the last 20 years fighting to protect the rights of the injured in Chicago and throughout Illinois. From consumer rights and bankruptcy to catastrophic injuries and wrongful death, Mr. Gainsberg stands up to large corporations, insurance companies, creditors and hospital administrators to ensure that his clients' futures are safe and secure. Learn More