There Are No Magic Devices for Getting Newborns to Sleep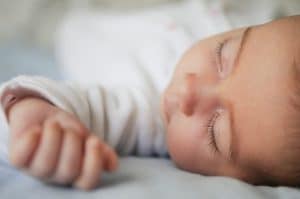 All new parents struggle with helping their newborns get to sleep at night. Most parents have to get up numerous times during the night to respond to their child's crying. Simply put – babies aren't very good sleepers. In our consumer age, parents are trying every strategy they can including buy products such as bassinets, baby loungers, plush cribs, and baby pillows to help their infant sleep.
Some of these baby sleep aids cost a fortune. Parents are spending $300 million dollars a year on infant sleep aids. Cribs with air holes cut with lasers and sides made of clear acrylic sell for $3,200. Bassinets that rock themselves and your child cost nearly $1,500.
The Washington Post recently summarized the efforts parents go to help their babies sleep and the reasons why most of these products are either defective or just don't help. What is more, some of them actively cause harm to children, or put them at risk of fatal injuries. According to the Centers for Disease Control and Prevention, 3,400 infants (children under 12 months old) die on a yearly basis due to Sudden Infant Death Syndrome (SIDS) and other related causes. According to Consumer Reports, defective and sleep products are part of the reason for these tragic fatalities.
Despite these fatalities, many parents are desperate to try anything that promises to work – especially if neither parent is a stay-at-home parent. Most maternity and paternity leave only lasts for a few weeks. The makers of sleep aid products include parents who think they've come up with the perfect solution to large companies that spend a fortune promoting their products.
Do any baby sleep aids work?
The good news is that there are some products that do seem to help. The Snoo bassinet "appears to follow safety guidelines." The sleep aid was invented by a pediatrician who became a known success through his "Happiest Baby on the Block" book series. The bad news is that these bassinets cost about $1,500 a pop. Our course, if the $1,500 price is too steep, new parents can rent the Snoo bassinet for $139 a month.
Most baby sleep aids are dangerous
Infant sleepers can be deadly. The Nap Nanny was recalled in 2013 by the Consumer Product Safety Commission due to numerous deaths and reports about infants falling out of the portable baby recliner product. The product was modeled on a car seat that the parent found helped her daughter fall asleep. The business that made the Nap Nanny claimed that the product wasn't defective – IF used properly.
More recently, Fisher-Price made a baby sleep aid called Rock 'n Play that was very successful – for a while. Starting in 2009, 4.7 million Rock 'n Play products were sold. The complaints soon started. Pediatricians complained that the sleeper didn't comply with safe-sleeping standards. The Rock n' Play doesn't lie flat; instead, it rocks at an incline. In 2019, the complaints started to receive sponsors. Fisher-Price agreed to a recall after 30 babies died while using the product. Businesses that tried to capitalize on Fisher-Price's early success by making similar products also began to recall their products too.
All told, about 90 infants "believed to have died in the Rock 'n Play" based on hearings by the US House Oversight Committee. The Washington Post articles disclosed that parents were shocked to learn that the Rock n' Play sleep aid hadn't gone through any testing analysis. Parents said they just "assumed" the Consumer Product Safety Commission or other federal agencies had determined that the sleep aid was "safe."
While there are federal product standards for many products, a loophole excluded baby sleep aids. Generally, most products are only recalled after a federal agency such as the CPSC receives enough complaints or concerns about a particular product – such as multiple deaths or injuries. While some federal agencies like the FDA usually require an initial review of drugs and some other products, most consumer agencies don't conduct reviews before the product is permitted to be on the market. Federal agencies like the CPSC can't always force a recall even when people die. Sometimes, they need court authority to force a recall of a defective and dangerous product.
What are the product compliance standards for infant sleepers and rockers?
The infant sleep aid products that must comply with mandatory safety standards include "standard" cribs, bassinets, and strollers. For example, the safety rules focus on making sure the baby doesn't strangle himself/herself in the crib slat spaces. The rules govern whether the sleep aids can incline. The rules also are designed to ensure nobody's fingers are pinched.
At the time of the manufacture and sale of the Rock n' Play sleep aids, the mandatory safety rules didn't apply to newer products like the Rock n' Play. To ensure that more modern sleep aids comply with safety reviews and safety requirements, the CPSC voted to requires that, starting in 2022, all baby sleep aid products comply with current safety standards. The vote is likely to affect infant sleepers and many other newer sleep-aid products.
The CPSC vote and future votes may also govern whether beds that allow a baby to sleep in the same bed as their parents will be subject to strict safety standards. Many advocacy organizations and pediatricians applauded the CPSC decision to expand the safety requirements to more sleep aid products. The makers of the sleep aid products weren't happy. The manufacturers claimed that "the new rule wasn't justified and could lead to unintended consequences as parents leave their babies to sleep in even riskier places — like their beds."
The general counsel at Consumer Federation of America, one of the advocacy groups, wasn't buying the manufacturer's argument. She said their positions weren't "a reason not to do the right thing."
In product liability lawsuits, there is no need to prove negligence. There is no requirement to prove that there was a product recall. If the product such as a baby sleeper was defective when used and the person using it died or suffered any type of injury – then the manufacturer, distributors, and sellers of the product can be held strictly liable. To speak with a seasoned Chicago product liability lawyer, call Gainsberg Law, P.C at 312.600.9585 or complete our contact form to schedule an appointment.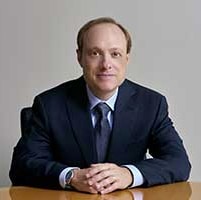 Neal S. Gainsberg has spent the last 20 years fighting to protect the rights of the injured in Chicago and throughout Illinois. From consumer rights and bankruptcy to catastrophic injuries and wrongful death, Mr. Gainsberg stands up to large corporations, insurance companies, creditors and hospital administrators to ensure that his clients' futures are safe and secure. Learn More