Will Insurance Cover the Costs of My Hit-and-Run Injuries?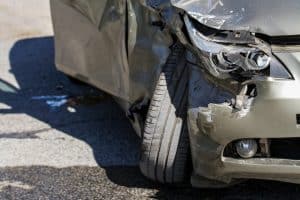 A hit-and-run is a collision where one driver leaves the scene before police arrive. The risk of this type of accident is one reason Illinois drivers are required to maintain certain minimum limits of liability insurance.
The American Automobile Association (AAA) estimates that a hit-and-run accident occurs every minute in the United States.
What are the minimum limits of liability insurance in Illinois?
The minimum insurance requirements, according to the Illinois Office of the Secretary of State, Mandatory Insurance Division are as follows:
Illinois law requires all motor vehicles registered and operated in Illinois to be covered by liability insurance, which covers property damage and/or injuries you may cause others in an accident. You are compliant with the law if you have liability insurance in the following minimum amounts:
$25,000 for injury or death of one person
$50,000 for injury or death of more than one person
$20,000 for damage to property of another person
Will my insurance cover my injuries if I'm the victim of a hit-and-run?
Hit-and-run accident expenses may be covered depending on your insurance policy.
Insurance may cover expenses due to a hit-and-run in Illinois in several ways. Bankrate outlines coverages that may cover a hit-and-run:
The collision coverage of your policy will pay costs to repair or replace your vehicle if it is damaged or totaled. Deductible costs will be out of pocket.
An uninsured motorist coverage policy will pay costs for bodily injury and property damage if the other driver leaves the scene and is unable to be located
A medical payments policy may pay medical expenses up to the limits of the coverage
Personal Injury protection (we call it medical payments coverage or "MedPay" in Illinois) provides a specified amount for medical bills regardless of who is at fault. It is not mandatory as part of insurance coverage and the amount depends on how much the policy holder purchases.
Contact your insurance agent for information about the specific types of protection you may need.
I've heard Illinois is an "at-fault" state; how does that affect a hit-and-run accident?
Illinois is an "at-fault" or "tort" state, meaning the driver responsible for an accident pays for the other person's expenses from the collision. In at-fault states, medical payments are only paid after fault is assigned. In a hit-and-run collision, the person at fault is the one who usually runs, so what happens then? Your MedPay coverage may apply if you have it. An insurance professional can guide you as to the best coverage, and a personal injury lawyer will help you navigate this scenario if you should have injuries due to a hit-and-run.
What are my responsibilities if I'm in an accident?
Never leave the scene of an accident, especially if you are without insurance. Laws regarding hit-and-run accidents in Illinois are strict. Bankrate outlines the laws as follows:
An Illinois driver involved in an accident is required to:
Stop as close as possible to the scene of the accident.
Exchange names, addresses, Vehicle Identification Numbers, and license numbers with any other motorists involved in the accident.
Exchange insurance information with other motorists involved in the accident. This includes insurance company name and phone number, as well as driver's policy number.
Provide help to any persons injured in the accident.
If you are the victim of a hit-and-run accident, stay calm and follow these steps.
Make sure you are safe.
Call emergency services if anyone has been injured (911).
Call the police to ensure they take a report.
Collect driver and vehicle information (license plate, VIN, names, driver license numbers, insurance policy information, phone numbers).
Take pictures of damage.
Speak to witnesses, if any.
Call your insurance company.
Why you need a Chicago car accident attorney as a hit-and-run victim
You might think that there is no point in retaining a Chicago car accident attorney if you are the victim of a hit-and-run accident, especially if the culprit was never identified and located. This cannot be further from the truth. An attorney can help you determine the type of compensation you can recover and how to go about receiving that compensation.
You might be tempted to chase the vehicle that hit you and fled. DO NOT do this. Chasing a vehicle fleeing the scene of an accident can be extremely dangerous and cause you to be involved in an additional accident. You might also face charges of leaving the scene of a crash. Let the police handle the search for the striking vehicle while you focus on giving a description and explanation of the crash.
When you retain a personal injury attorney as the victim of a hit-and-run in Chicago, you can expect the following:
An investigation into the crash
Acquiring security camera footage of the crash area, if available
Interviewing of witnesses
A clear explanation of your rights
A clear explanation of the compensation you can recover
Communicating on your behalf with the insurance company
Fighting for your right to compensation so you can focus on recovery
If the police are able to find the driver, you can file a claim against their insurance company or file a lawsuit against them for damages. If you are not able to find the driver, your Illinois Policy provides for UMBI coverage, Uninsured Motorist Bodily Injury Protection. If injured, you can attempt to recover compensation for the following:
Medical expenses
Pain and suffering
Property damage
Lost wages
Loss of enjoyment of life
If your loved one died in a hit-and-run crash and the driver was identified, you can explore filing a wrongful death lawsuit to recover damages for loss of consortium, loss of companionship, loss of future earnings, and funeral and burial expenses.  You also can maintain an uninsured motorist bodily injury claim for wrongful death.
Suffering an injury in a Chicago hit-and-run accident can be devastating. You probably feel like you have nowhere to turn, but the injury attorneys at Gainsberg Law can help. Call our office at 312-600-9585, or complete our contact form today. Our consultations are always free.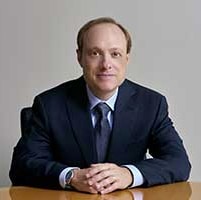 Neal S. Gainsberg has spent the last 20 years fighting to protect the rights of the injured in Chicago and throughout Illinois. From consumer rights and bankruptcy to catastrophic injuries and wrongful death, Mr. Gainsberg stands up to large corporations, insurance companies, creditors and hospital administrators to ensure that his clients' futures are safe and secure. Learn More