Wrong-Way Crashes Are Rare, But Often Deadly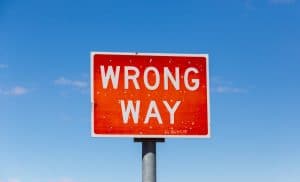 Interstate 80 has been a nightmare for years, subjected to emergency road work and the online, legitimate complaints of drivers who need to navigate it. It's riddled with potholes, and its bridges are in desperate need of repair.
Whether or not I-80's terrible condition was the cause of a deadly head-on collision this Labor Day, news reports are not saying. All we know about this terrible tragedy is that three people are dead after a car traveling the wrong way on I-80 West between Wolf and La Grange collided with another vehicle. Both drivers as well as a sole passenger were killed. Our thoughts are with their families at this time.
How poor road design and signage contributes to wrong-way crashes
I-80 is a six-lane highway divided by a concrete barrier. It's also pretty dark. Sure, there are some signs that light up, and a handful of those solar lights to break up the darkness, but it's a pretty desolate stretch. It's also dangerous trying to navigate the crumbling road at night, especially when there's almost always blown tires and other road debris from the trucks.
Though we don't know what caused the crash, we feel safe assuming the driver did not hop that concrete barrier, which means the mostly likely scenario involved the driver entering the roadway on the wrong ramp. This is, according to the National Transportation Safety Board (NTSB), the main reason why drivers end up going the wrong way on roads.
Wrong-way ramp entrances and exits are often a road design issue. They occur when:
Entrance or exit ramps are not clearly marked
Entrance or exit ramps are adequately or appropriately lit
Signs have been removed or damaged
Detours related to road construction are not clearly marked
The NTSB also reports that about three-quarters of all wrong-way crashes occurs between 6:00 pm and 6:00 am, and most occur on weekends. The fatal crash on I-80 occurred just after midnight on Labor Day.
Are wrong-way crashes common?
Thankfully, no – but they are deadly. A 2021 report by AAA, titled "Fatal Wrong-Way Crashes on Divided Highways," found that while these types of crashes make up only a small percent of ALL fatal crashes on divided highways (about 3.69%), "wrong-way crashes are often severe and fatal as they are typically head-on collisions."
In other words, the chances are low that you will have a wrong-way collision, but if you do, the chances are high that you will not survive it.
Why are wrong-way collisions so deadly?
Typically, a wrong-way collision is a head-on collision – the deadliest kind of crash there is. The reason for this is twofold:
Most head-on collisions are between two moving vehicles, which means the force of the impact has nowhere to go. Instead of being absorbed by the front or rear of the car (where the crumple zones are), it reverberates back into the cars. Hitting another moving car head-on is just as damaging and dangerous as hitting a wall – perhaps even more so, as the wall might have some give.
The force of the impact almost guarantees head trauma, and head/brain trauma is the leading cause of death in fatal accidents. In some cases, the force of the hit can literally snap a person's neck, killing them instantly. If it doesn't kill them, there is an excellent chance of whiplash, which can lead to chronic pain. This is, of course, assuming the driver or passenger is wearing their seat belt. Unrestrained drivers and passengers can be thrown from the car, crushed, or even suffocated by the airbag if they survive the initial hit.
What should I do after a wrong-way crash in Chicago?
If you or your loved one is injured in a wrong-way crash, the very first thing you want to do is call 9-1-1. The injuries from these collisions can be catastrophic, and even if you believe you are uninured, you must get checked out by a doctor. If that doctor tells you to come in for a follow-up, you must go toe the follow-up. We cannot stress enough how critically important it is to seek medical attention after any collision, and this is especially true if the crash was a head-on crash. Please – just go.
If you can move before the ambulance arrives, or if there is someone else in the vehicle who can move, take as many pictures are you can. Take photos of yourself, your passengers, your vehicle, the other vehicle, and the road. If it's easier, press "record" on your phone and describe what you see and how you feel in that exact moment. Memories fade over time. Make sure to record yours, if you can.
Also, get a copy of the police report. You'll need it.
Finally, after you know you are safe, call us. If you or your loved one is too injured to come see us, we'll come to you. Trust us when we say that wrong-way crashes are complicated – especially if they end up involving local or state governments – and time is not on your side. Plus, the insurance company is NOT going to treat you well; they're going to try to wiggle out of paying. So you really want an attorney with experience on your side to help you get the compensation you're entitled to receive. Don't worry about dealing with them; we've got you covered.
Wrong-way collisions can be deadly, and I-80 is an especially dangerous road. We want you t be safe out there. To learn more about our services, call Gainsberg Law in Chicago at 312.600.9585 or fill out our contact form to schedule an appointment.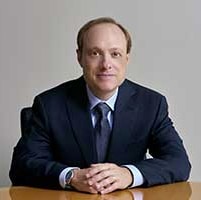 Neal S. Gainsberg has spent the last 20 years fighting to protect the rights of the injured in Chicago and throughout Illinois. From consumer rights and bankruptcy to catastrophic injuries and wrongful death, Mr. Gainsberg stands up to large corporations, insurance companies, creditors and hospital administrators to ensure that his clients' futures are safe and secure. Learn More