Study Finds 70,000 Children & Teens Died in Car Accidents in 15 Years
There are certain milestones that teenagers cannot wait to reach as they get older. One of those milestones involves receiving their driver's license. Beginning to drive can be a thrilling time for teenagers, and a scary time for their parents, understandably. While it is exciting to have the ability to travel from point A to point B independently, it can also be concerning to think about the dangers that await teenage drivers.
Although teenage drivers may learn about the various ways that car accidents can occur during their driver's ed courses, it is a completely different experience to be either be involved in a car accident or have a classmate or friend who was involved in a car accident. The Chicago car accident attorneys at Gainsberg Law explore children and teen fatal car accidents in today's blog.
How many children and teenagers have died in fatal car accidents?
A recent report by ValuePenguin found that more than 70,000 children and teenagers died in car accidents between 2004 to 2018. Per their findings, "More than 4 in 10 (42%) children and teens killed in auto crashes from 2014 through 2018 were passengers. The same percentage – 42% – were drivers."
Sadly, this data is not surprising. According to AAA, "Traffic crashes are the leading cause of death for U.S. teens ages 16-19. In fact, six teens are killed each day in crashes that are entirely preventable. Per miles driven, teen drivers are nearly three times more likely than drivers aged 20 and older to be killed in a crash."
ValuePenguin broke down the stats per state, to see which ones had the highest fatality rates, and what the root causes of those deaths were. They found that there were two primary factors in road safety: location and population density. States located on the coasts and in the north had fewer fatalities than states in the Midwest and south. Surprisingly, more densely populated areas fared far better than sparsely populated areas.
Which states were the deadliest for teens and kids?
The top three states with the highest rates of car accident fatalities involving children and teens are Mississippi, Wyoming, and Montana. These states tend to state with sparsely populated areas, which tend to be riskier for car accident fatalities.
Which states were the least deadly for teens and kids?
The three states with the lowest rates of car accident fatalities involving children and teens are the District of Columbia, New York, and Massachusetts.
How safe is Illinois for children and teens?
Illinois ranked 41 out of 51, so we're in the Top 10 safest places for kids and teens on the road. Based on ValuePenguin's data, our fatality rate for the 19-and-younger population is 3.2 out of every 100,000 people. Anything higher than "zero" is, of course, too high, but we fared significantly better than Mississippi (10.6), Wyoming (9.9) and Montana (9.3).
How does population density affect fatal car accident rates?
The population density of a state determines how many commuters will travel on the roadways. States like Mississippi, Wyoming, and Montana are sparsely populated and are designated in remote areas where commuters will need to travel for longer periods of time on the roads. "In Mississippi, 94% of commuters drive — the highest in the country — putting more people on the roadways," per ValuePenguin.
Wyoming contains remote areas that require their commuters to travel for longer trips to run errands or work, which leads to an increase in driver fatigue. The same can be said for Montana, which is just as sparsely populated and demands their commuters travel for longer amounts of miles.
The states with the lowest car accident fatality rates, on the other hand, are states that encourage less driving. The District of Columbia, for example, contains multiple public transportation options for commuters, visitors, and students alike. This leads to a reduction in the number of drivers on the roadways, leading to fewer chances for children and teens to be involved in fatal car accidents.
How do seat belts affect injury rates in car accidents?
According to the Centers for Disease Control and Prevention, rural populations are also less likely to enforce seat belt laws, and this is the true killer. According to the Insurance Institute of Highway Safety (IIHS), young people are less likely to wear seat belts, which could increase their risk of fatal injuries:
In both the front seat and the back seat, seat belts reduce the risk of serious injury or death in a crash. Research has shown a 45 percent reduction in the risk of a fatal injury to front-seat car occupants when lap and shoulder belts are used (NHTSA, 2017). The risk of a moderate to critical injury is reduced by half. For people in front seats of SUVs, vans and pickups, the use of lap and shoulder belts reduces the risk of a fatal injury by 60 percent and a moderate to critical injury by 65 percent.
In short, seat belts save lives – and using your seat belt every time you get into a car can help reduce your risk of critical or fatal injuries in a car accident. It's the one thing you can do no matter where you live.
Trust the efficient and reliable Chicago injury attorneys of Gainsberg Law to provide you with experienced representation in a variety of car accident cases. Whether you or a family member has been injured by the negligent actions of a driver, trust us to aggressively advocate for the compensation you deserve. Call our office today at 312-600-9585 or submit a contact form to schedule a free consultation.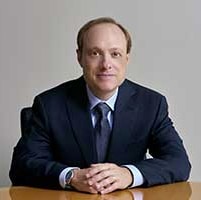 Neal S. Gainsberg has spent the last 20 years fighting to protect the rights of the injured in Chicago and throughout Illinois. From consumer rights and bankruptcy to catastrophic injuries and wrongful death, Mr. Gainsberg stands up to large corporations, insurance companies, creditors and hospital administrators to ensure that his clients' futures are safe and secure. Learn More